Sølvi & the Summer Dresses: New Look 6377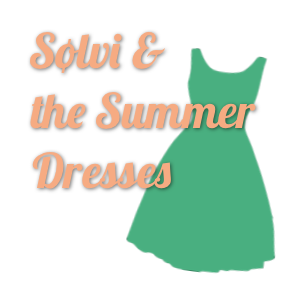 I am currently going through my summer wardrobe, and in between well-blogged items, there were a few little numbers that never have gotten any attention here on this space. So I thought it would be nice to introduce you to some of my unblogged summer dresses. To say I have enough summer dresses would be the understatement of the year. But, if I ever was shipped off to a desert island, I´d be prepared!   On my last count there were 21 one them, and I am pretty sure that number has gone up by now.
One of the summer dresses I made a couple of years ago, was New Look 6377. I believe this pattern is discontinued by now, it´s a great pattern so pick it up if you find it!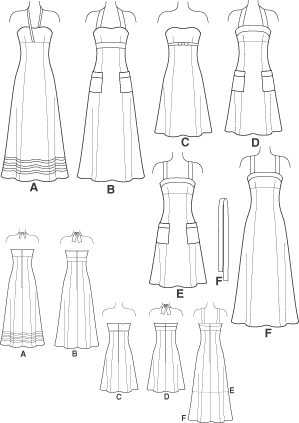 Pattern Review:
Pattern size: 6-16
Avaliability: Discontinued
Pattern type: Misses dress pattern
Rating: Highly Recommend
Pattern Description: Sundress with 6 variations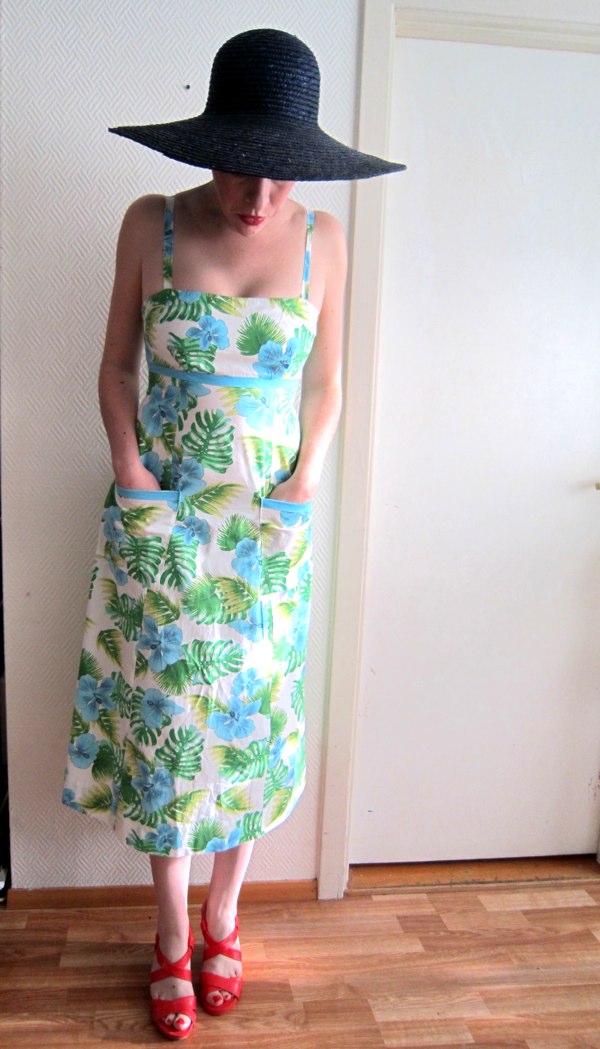 Did it look like the photo/drawing on the pattern envelope once you were done sewing with it? Yes, it absolutely did!
Were the instructions easy to follow? I found the instructions to be very clear, and didn´t have any problems with them at all.
What did you particularly like or dislike about the pattern? I really love the construction of the bodice, having boning in a sundress might seem like a lot of work, but it means that it sits firmly on your body no matter what. I also love the pockets!
Fabric Used: I used a cotton lawn with a tropical print. Soft to the touch and with a nice drape.
Pattern alterations or any design changes you made: I lengthened the skirt, as I wanted it to hit mid-calf, and I did a FBA on the bodice. I fastened the straps in the back instead of making it halterneck.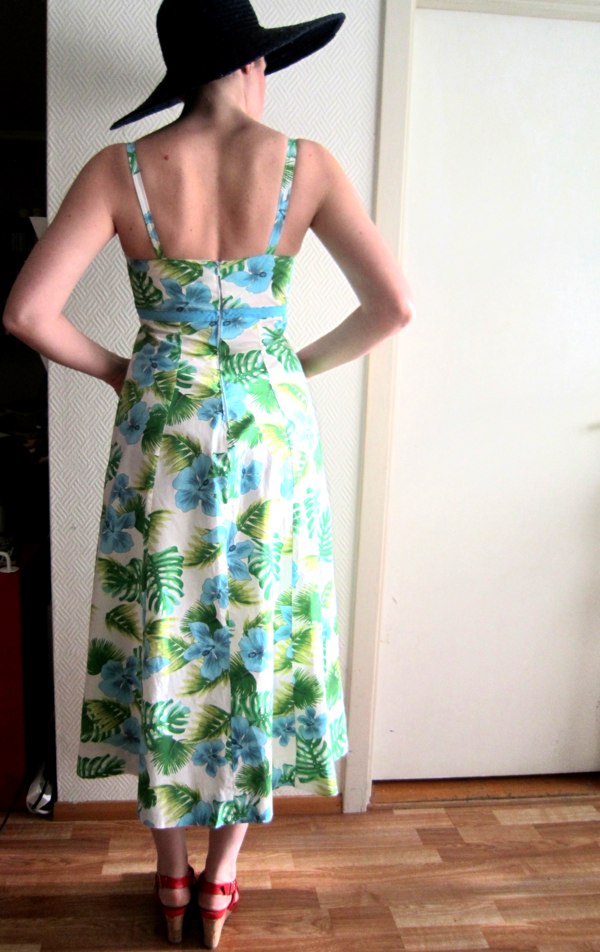 Would you sew it again? Would you recommend it to others? I love the pattern and would love to make another version of this dress, and I definitely recommend it to others as well1
Conclusion: A lovely dress pattern, lots of options and easy to fit!