How To Make an Hawaiian Quilt.
I´ve been working a couple of weeks in a really tiny and small isolated part of Norway this summer, and so I´ve needed a portable craft that I could bring with me. I really do enjoy hand-sewing, so when I came across this Hawaiian Quilting technique on Pinterest, I was sold. There are so many beautiful patterns to be made, all of which are inspired by the Hawaiian nature.
My dream is to once be able to make a king size bed spread, but thought it wise to start with something a bit simpler. So I chose this template that I found on Martha Stewart. I found the instructions to be quite clear, and the fact that the template was free, is just a bonus.
I am really enjoying the process, and it really is faster than I expected. The trick is to make the stitches tiny enough that they almost don´t show, when attaching the flower motif to the pillow.
This is how far I have come: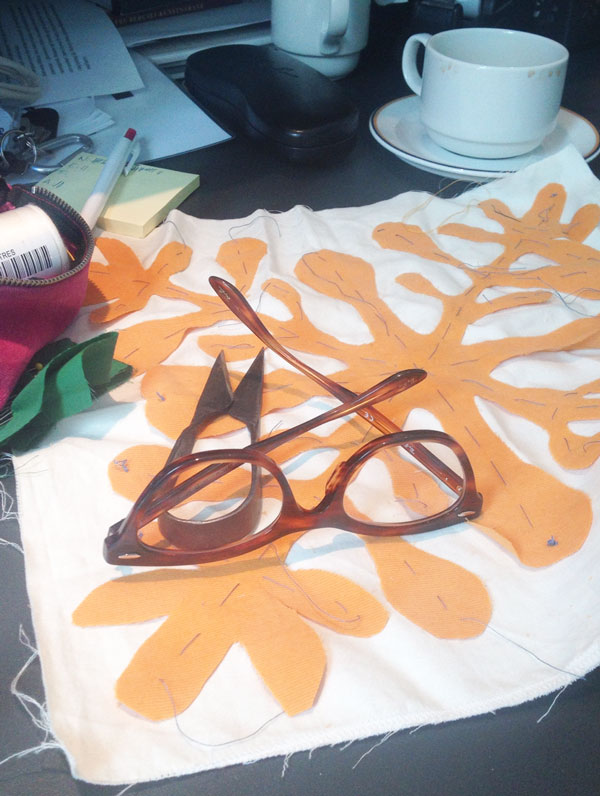 I am using a scrap of a super-soft corduroy in a warm yellow color for the flower motif, and a regular cotton sateen for the backing. I am really looking forward to the rest of the process with the quilting as well, it sure will be exciting!