FESA FO: The knit pencil skirt

Serger Love
Imagine that. I have a serger again. My serger broke, slowly but steadily during the winter months, and since February I have been without. When it finally did break all together, I feared it was nothing to be done, so I delayed taking it to the shop, because I was afraid of what they would find. When I finally found the nerve to deliver it though, it took them a week, and then it was good as new!
To celebrate my newly homecoming serger, I splurged on some knits. I know my last post was all about stash busting, but my knit stash was basically non-excisting, and so I decided to get some nice and warm knits for fall.
First Fall Make
My first make this autumn was this pretty and practical pencil skirt, the pattern is BurdaStyle 07-2012-120. It´s a pattern I have made once before, and the skirt I made then has seen lots of wear.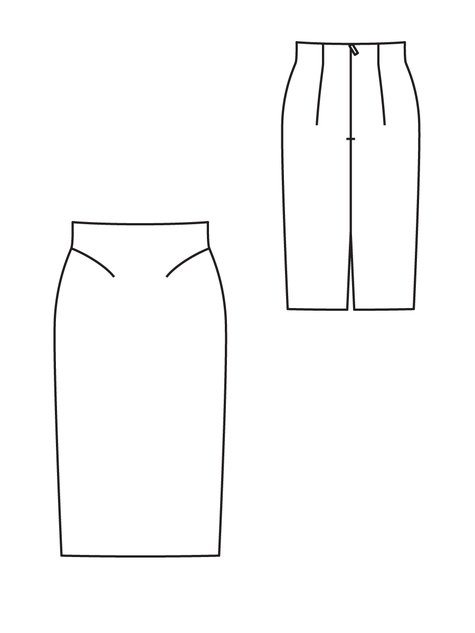 An old trusty friend
Since I had made this once before, I pretty much knew what to expect. The biggest difference is of course my fabric choice. While my last version was in a steady cotton sateen without any stretch (from Offset Warehouse), this version, I made in a ponte double knit I found at Rainbow Tekstil here in Oslo. This particular fabric had a high viscose rayon content compared to polyester, which is something I prefer. The lower poly-content, the better, in my opinion.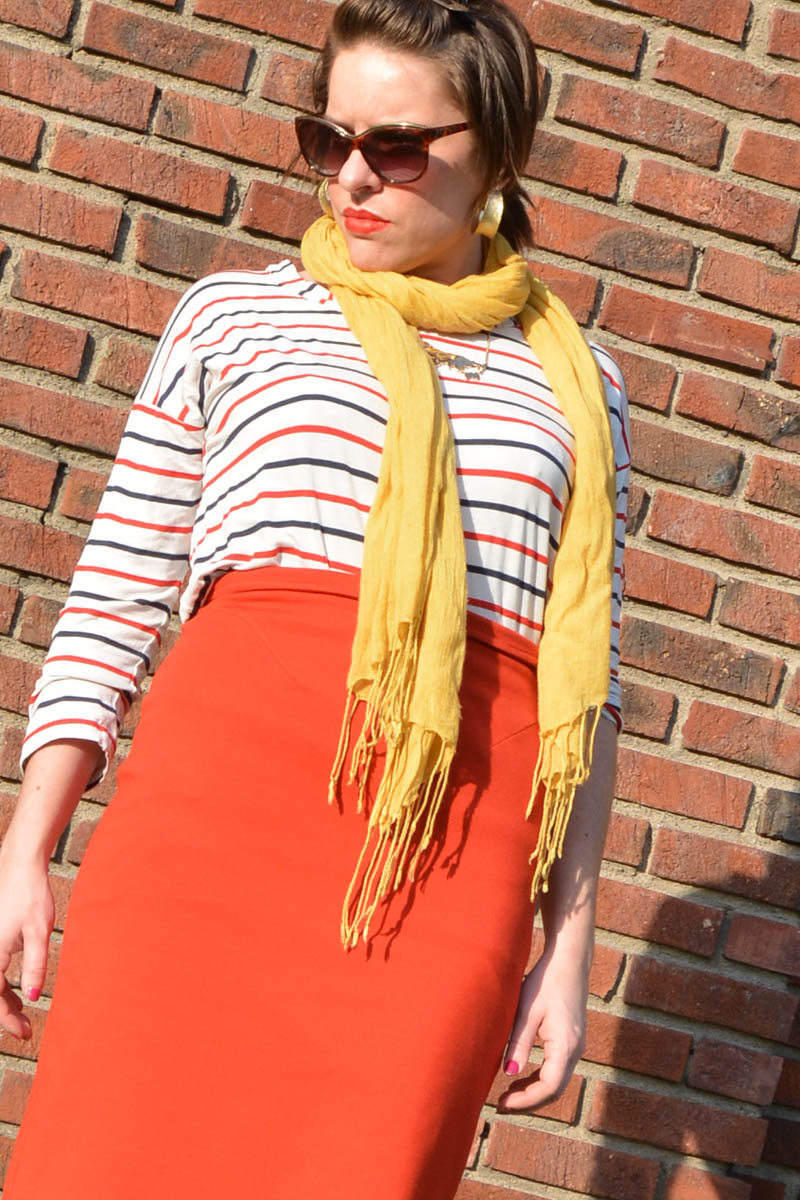 Curved darts
My favorite part of this skirt pattern is perhaps the front darts. They are as you can see from the tech- drawing, and not so much in the bright sunlight in the picutre above, curved. This makes for a particularly flattering waist design, in my opinion.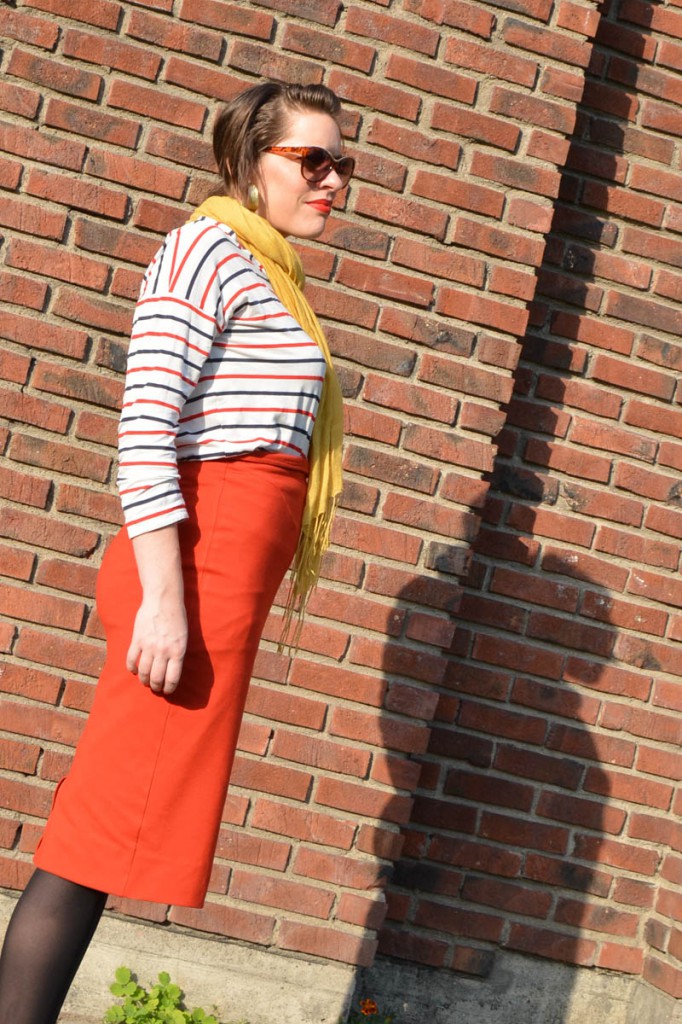 Woven fabric pattern for knits
I really wanted the structure and stability that I love in a woven garment, all tangled up with the cosy-ness and comfort you get with a knit. That´s why I chose a pattern for wovens, with darts and a back seam, instead of just stitching up a tube, although it would have been easier.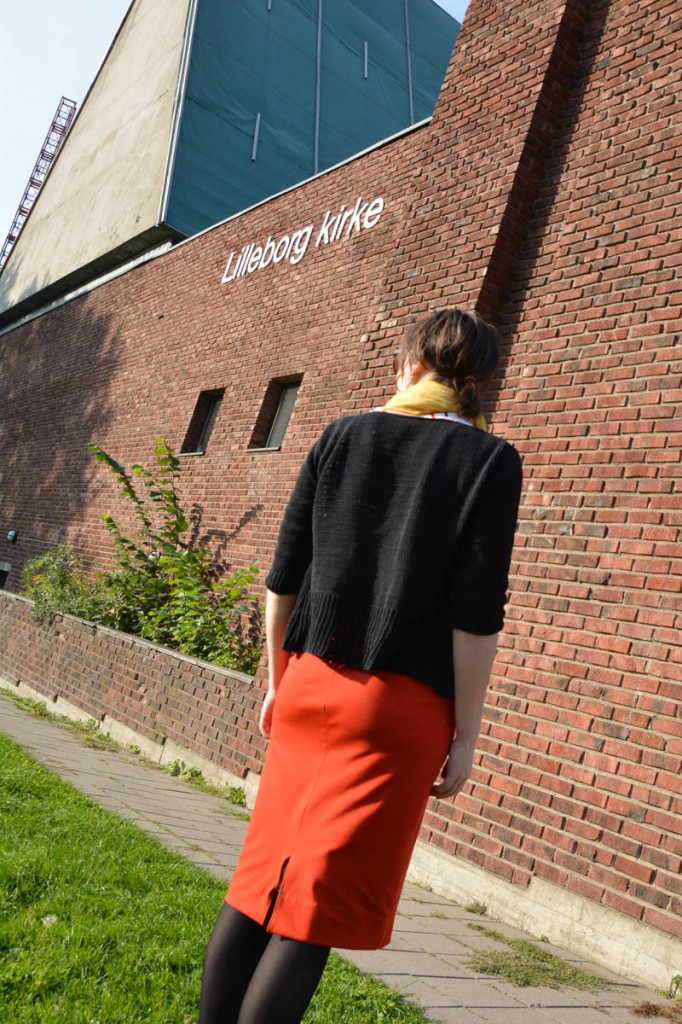 Conclusion
To conclude – this is a new favorite! It´s perfect for biking, it´s warm and cozy but at the same time elegant enough for work. Since the pictures were taken, I have made one slight adjustment, and that is to take it in a pinch in the waistline, as it was little too big. How is your September sewing coming along?