What to do with precious fabrics, part 2.
Thank you all for your lovely and supportive comments on my last post. Man, you are a dress loving bunch (as if we hadn´t established that before…:-)). Anyways. I still haven´t decided, but I am giving you, and myself some arguments in favor of  a pencil skirt. I give you 16 reasons for making a pencil skirt: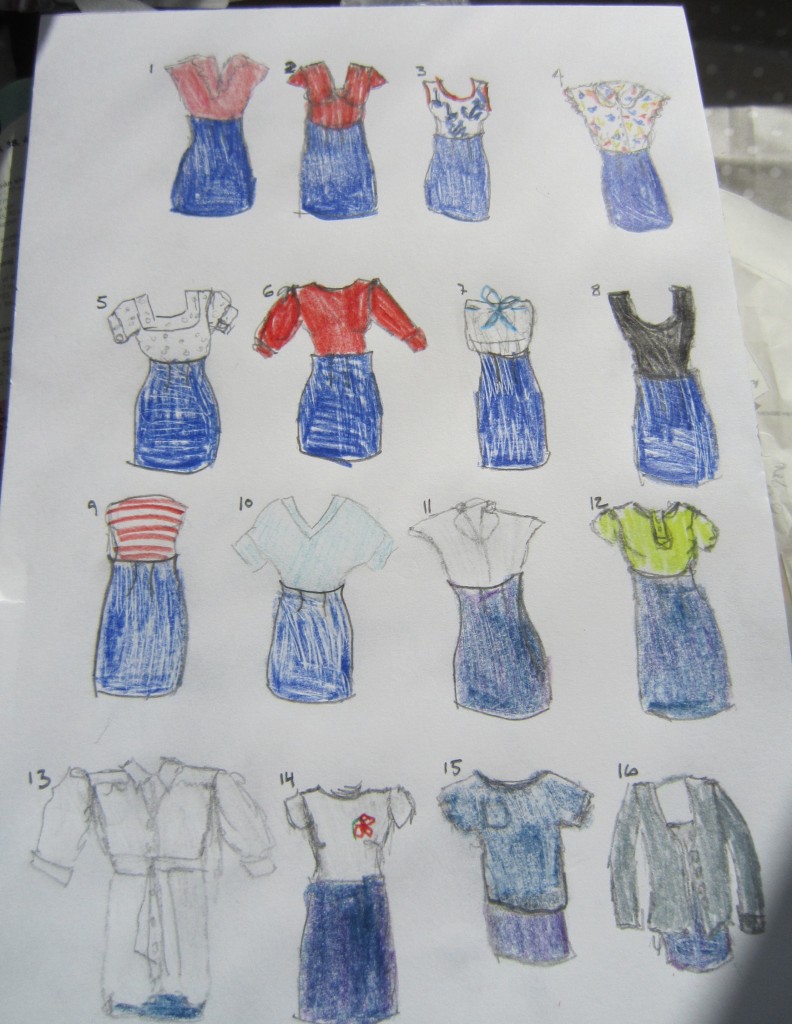 These are 16 different outfits with a blue pencil skirt paired with tops I own, or have in my sewing que.  Those on queue are no. 1, 4, 10 and 15. The rest of the lot, I already have.
But, as if this isn´t argument enough, I will give you 21 more reasons why I shouldn´t make a dress: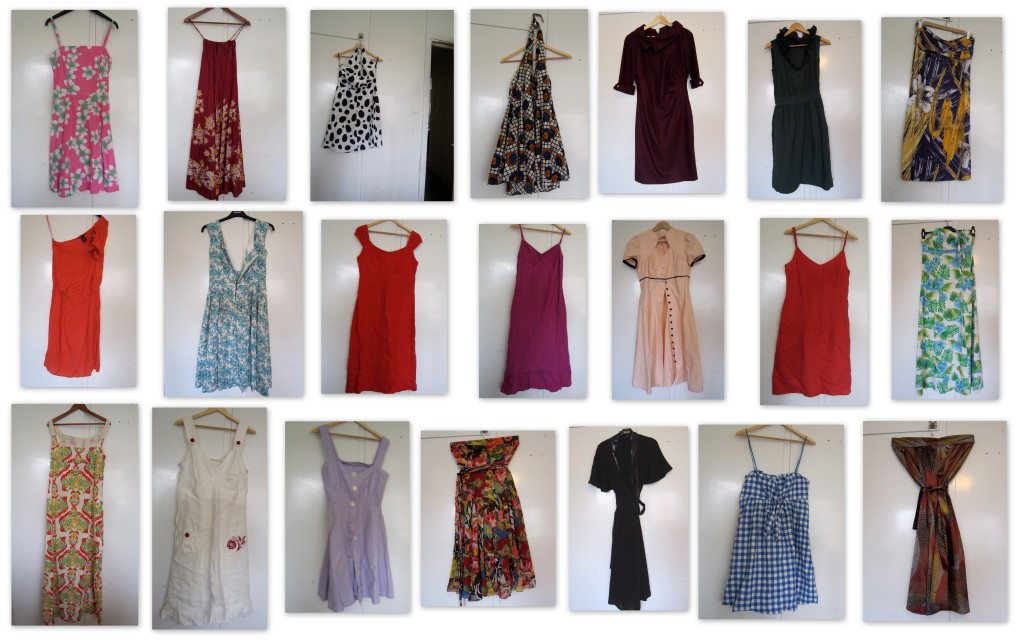 These are summery dresses I already own and love. 21 summer dresses. Do you know what the average high is where I spend most of my summers? 19 C degrees. That is the average HIGH. So you see, 21 summer dresses should be more than enough. Especially since I haven´t counted the summer skirts, shorts and tops. I can do that too, if you want to. And make a pie chart. Because I suspect that it doesn´t add up. I honestly don´t think there are enough warm days for me to be able to wear all of my summer clothing. And this is AFTER decluttering! Geeez- I really am bad at giving stuff away.
Alright, I´ll let you know what I´m gonna do on this one…On another note, I have finally started to make a shirt for my darling. I am using David Page Coffins book Shirtmaking as guide, and Negroni (Colette patterns) as pattern. So far so good. I´ve fitted the yoke and the front. It´s a mysterious methods, but it makes sense!
Now, off to the outdoors, I´ve been inside for a couple of days (feeling a bit under the weather), but today the sun is shining, and I will go for a walk and count signs of spring!