Hello World! It´s been a long time since my last post, and it´s a little difficult to get back into writing. I have so many ideas for what to write about, that I don´t know where to begin! So I´ll start light, just posting a little board I made in one of the pads fancy apps, Moodboard. It contains sketches of what I made this summer, from June until a couple of weeks ago.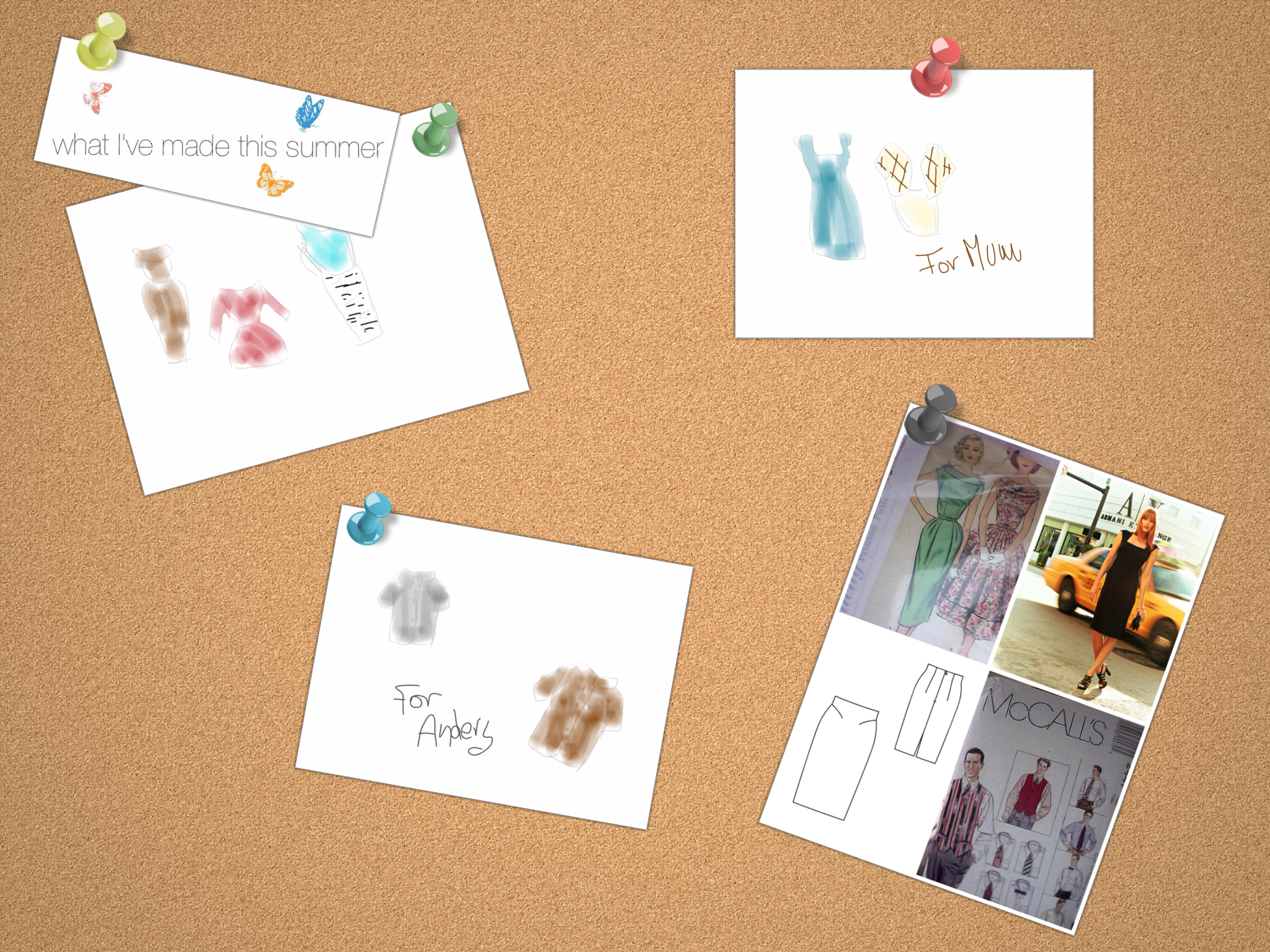 As you can see, in comparison to my usual sewing speed, this is not much. But I´ve had so much else going on, sewing had to play a smaller role. I will post some pattern reviews with actual pictures of the things I made later this week, and I also have som autumn sewing plans I want to share with you. So with this I´m signing off for today, and hope to be back very soon!
Have a wonderful day!