The month of May – so far.
Man, do I have a backlog of FO´s to show you! But I guess, all in due time. Now it´s time for a MMM´13  recap. I am having a great time over at the Flickr pool, thoroughly enjoying everyone´s creations and getting TONS of inspiration! And with a record breaking 404 (!) members there is so much inspiration to be found! And still, I haven´t even started to talk about everyone who is tweeting and instagraming and blogging their outfits! I have told my social media researcher boyfriend and his collegues that they really should research on us – one of the few (mostly) female internet communities almost completely devoid of trolls and full of supporting and amazing women (and a few supporting and amazing men). We are quite the fenomenon… So – go us! 🙂
Here´s the first third of the month: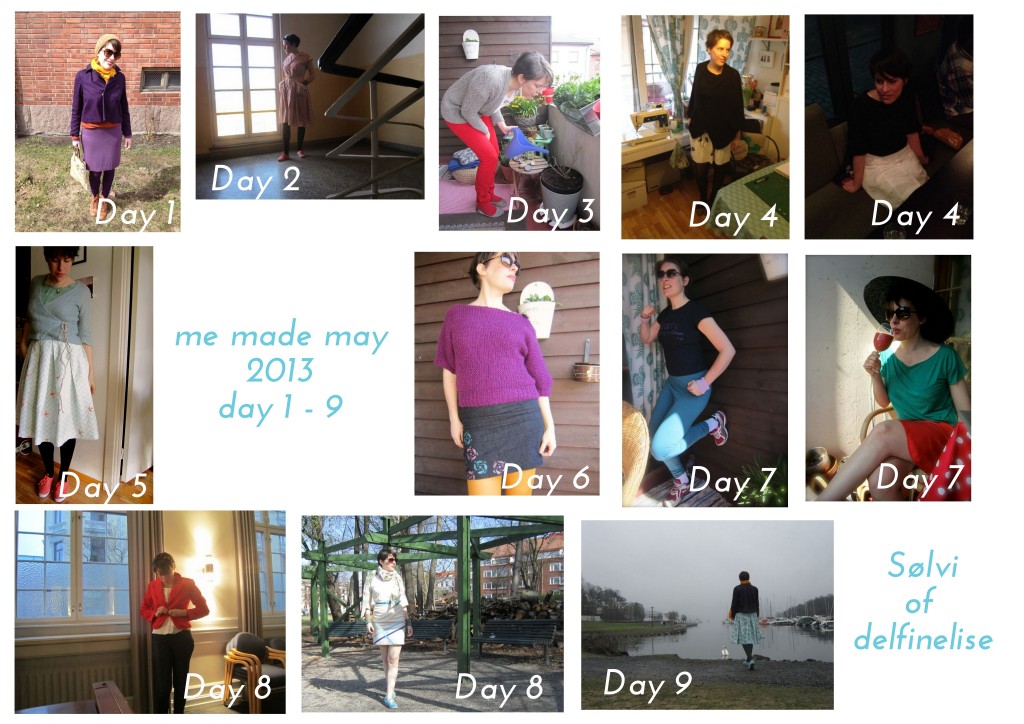 You can also find more detailed information on each outfit in my flickr-set. Are you having some me- made fun too?