That´s Sew Cinematic: Hudsucker Proxy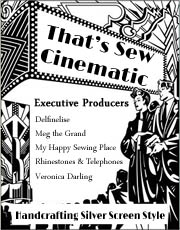 I can't believe it's June already, and I haven't shown you any of my Sew Cinematic creations! Just a little recap, my inspiration for this sew-along looks a little something like this: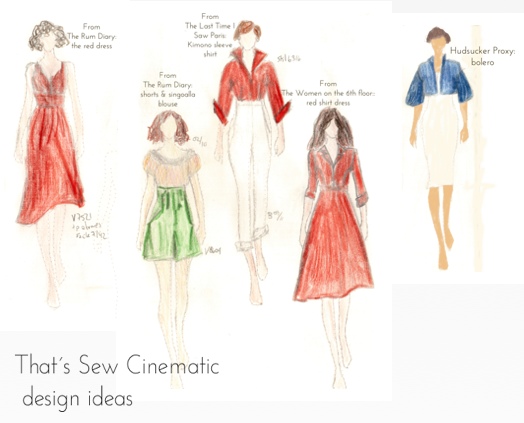 So far, I have made the cropped jacket from Hudsucker Proxy and the shirt and trousers from The Last Time I Saw Paris. All items will get a review of their own, and I will start with the jacket. First of all I'll tell you that I absolutely love  the jacket, and I've worn it tons since I made it!
I have yet to find a good photo of the bolero that inspired the jacket, so you'll just have to watch the movie to see where my inspiration came from. Jennifer Jason Leigh does a fabulous Katharine Hepburn interpretation in this movie, and the wardrobe is not holding her back!
Here´s my review of this pattern:
BurdaStyle 10-2010-113 Cropped jacket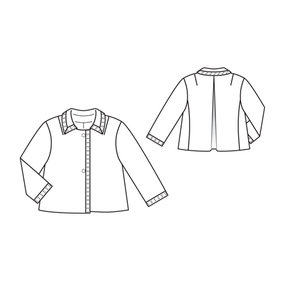 Pattern size: 36-44
Avaliability: BurdaStyle.com or BurdaStyle Magazine 10-2010
Pattern type: Cropped jacket with large back pleat.
Rating: Highly recommend!
Did it look like the photo/drawing on the pattern envelope once you were done sewing with it? Yes
Were the instructions easy to follow? I think the instructions were fairly easy. It´s always a little tricky to understand what they want you to do with the lining, but I guess I got it right, somehow.
What did you particularly like or dislike about the pattern? I really love the length of this jacket, combined with the slightly vintage feel of the pleat in the back.
Fabric Used: I used a thrifted cotton twill.
Pattern alterations or any design changes you made: I needed a jacket with long sleeves, so I lengthened the 3/4 sleeves to adjust it to my need.
Would you sew it again? Would you recommend it to others? As this is quite a specific style, I might not make it again, but I would absolutely recommend it to others!
Conclusion: A fairly easy and very well-designed jacket pattern which resulted in a jacket that filled a gap in my wardrobe!