Tamanegi- Kobo Heather: Peace!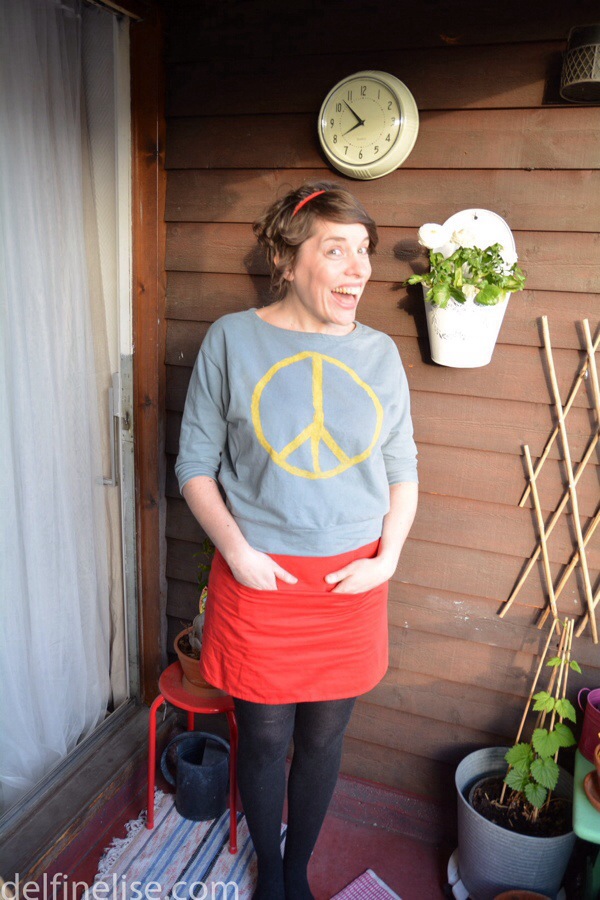 Well, as part of my MMM- pledge, I promised myself to blog about the things I wear that are previously unblogged so here we are, my first installation.
There is not much more I can say about my love for the Heather, this is my fourth version, and it probably won´t be my last. What I did differently with this version, of course, is to paint a big peace sign on it.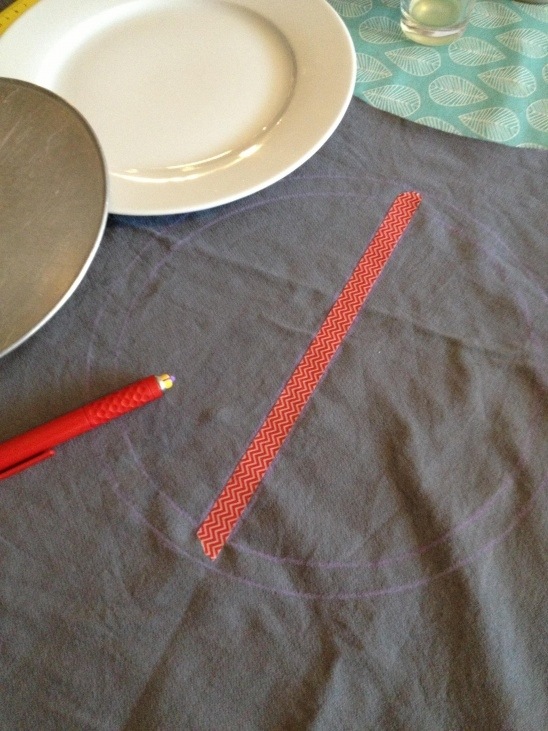 Details:
Fabric: from last year solo- excursion to Goldhawk Road, it was litteraly the first place I visited in London after leaving my bag at the hotel. Obsessive… I am not certain about what this type of knit is called, but it is per preferable fabric for the Tamanegi- Kobo. I´ll show you a picture of the wrong side of the fabric, maybe someone can enlighten me of the name of this type of knit?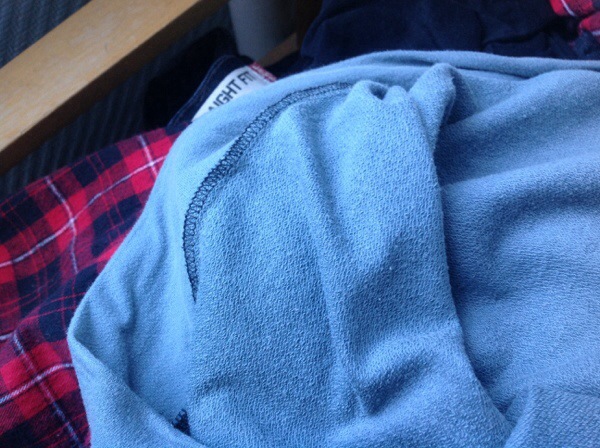 Fabric painting: I didn´t use a template this time, instead I used plates, washi- tape, a pencil and a brush. I just traced around the edges of plates in different sizes, and around the edges of the washi- tape, and then the painting could commence. I used textile paint for dark fabrics for it to show properly.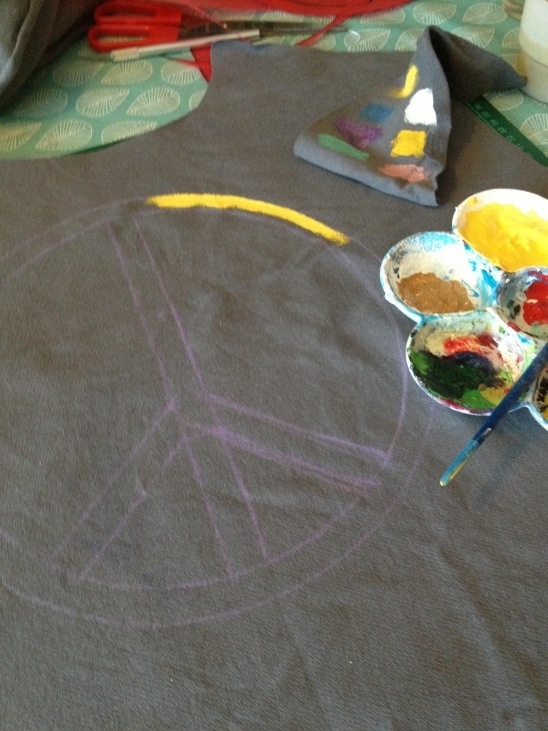 Can´t say anyting else than that I am happy with my make, I use this top quite a lot, as it is easy and fun, and works with many different colors. I made it last autumn, and I would love to make more textile printed Heathers.