Hi all!
Me-Made May´12 is over, and I hope to get back to regular blogging soon! Only thing I didn´t take into consideration before I signed up to Me-Made May this year, was that I would be painting furniture and a terrace this month. For that I didn´t wear me-mades. I don´t have any me-mades (yet) that I wanted to sacrifice to the painting gods, so I did it in old RTW instead.
Here is a collage of what I wore the last part of May, there are some garments that I have yet to blog about, so look out for some pattern reviews here on this space the coming months!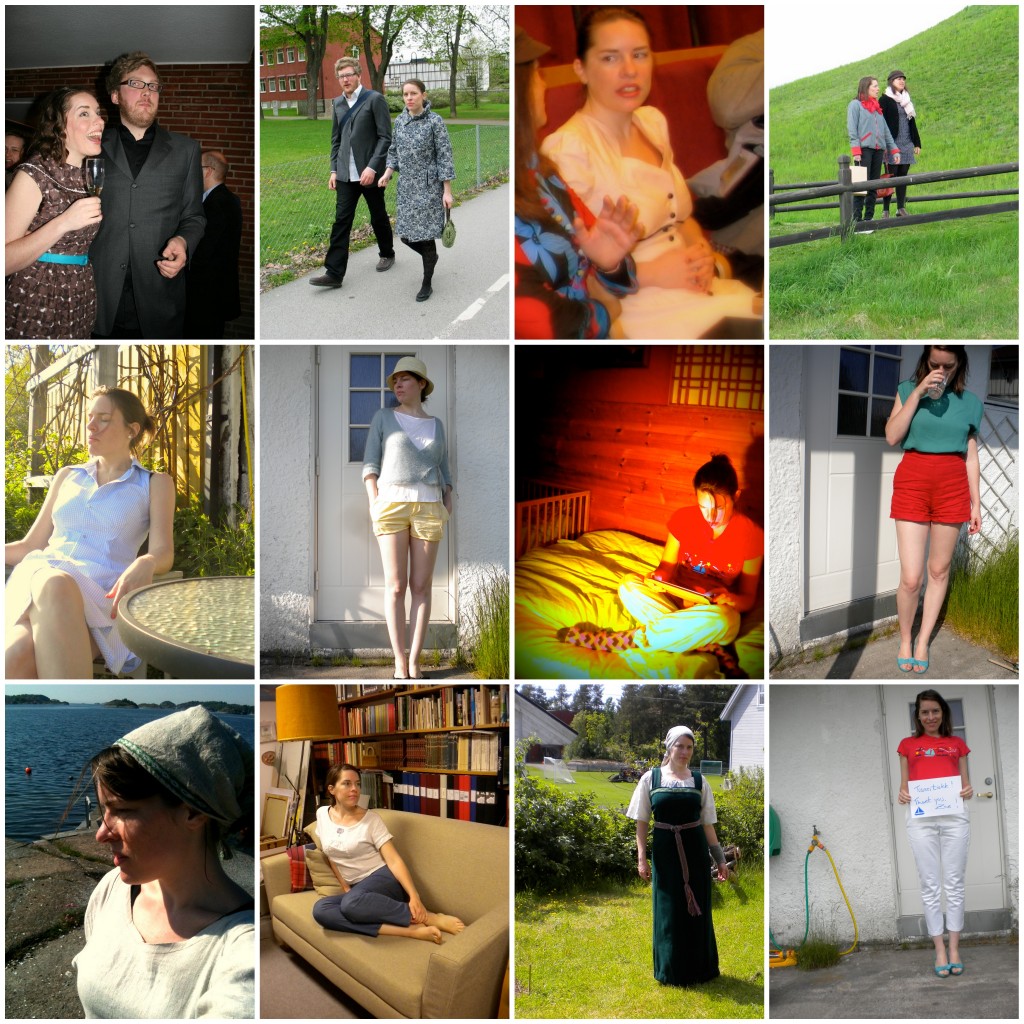 Collage of Me-Mades 16th through 31th of May.
Other fun stuff, I´ll be moving in June, and those of you who follow me on Pinterest might have noticed an increase of home dec pins these last couple of weeks. I love moving, and I can´t wait to start decorating our new home!
The color green I´ve chosen for some old furniture for our new home.
I have been sewing a little for others as well, both for my mother and for my darling. I hope to show you some of it very soon! 🙂
Until next time, have a lovely weekend!