Springspiration & Plans 2019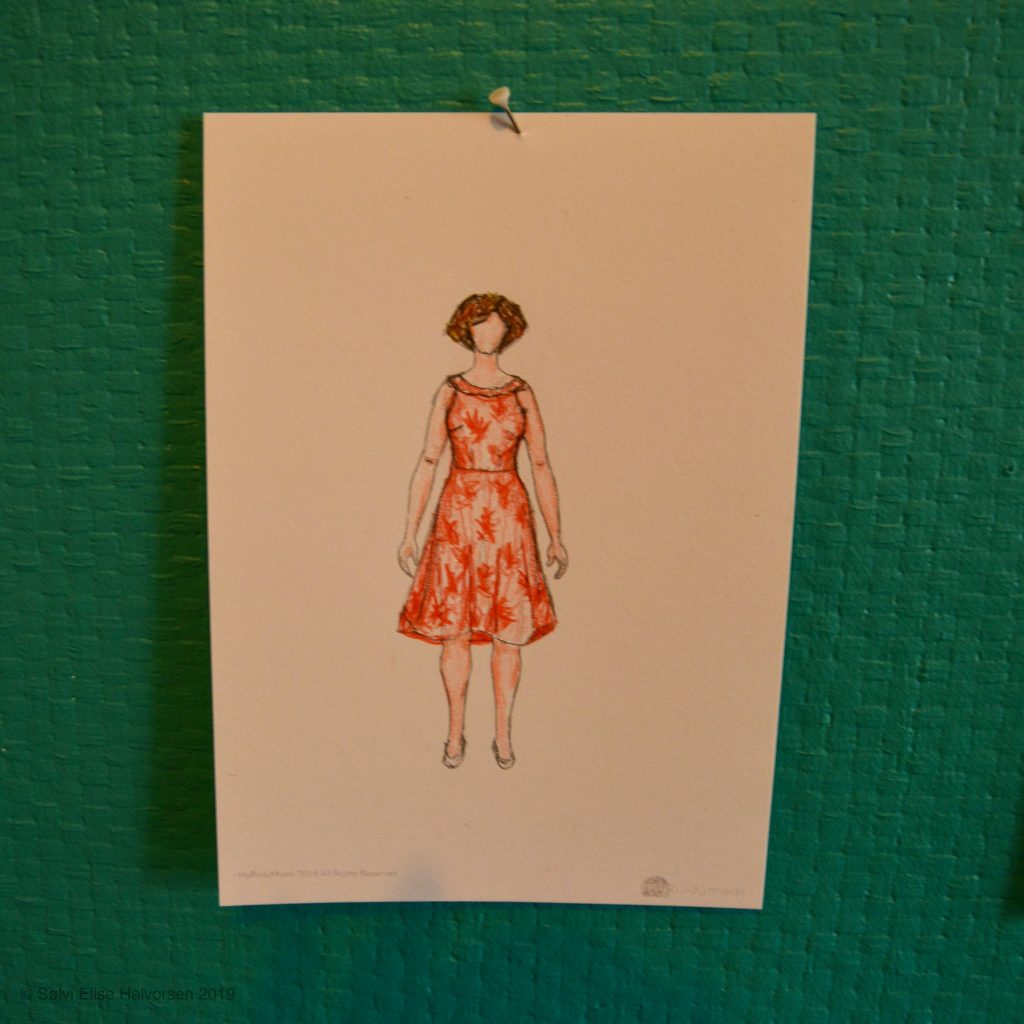 I recently started reading blogs again (thank goodness my old Feedly-feed was still active), and on the Sewcialists blog, I came across a link to MyBodyModel. I´ve always loved sketching out my sewing plans, and this little app makes it possible for me to make croquis much more resembeling my own body. That´s truly helpful when it comes to seeing what shapes I tend to gravitate towards, and how it will actually look.
Since I´ve had the flu, I´ve not had any energy to sew, but sketching and coloring is a perfect activity. I had some A5 card stock laying about for a while, I bought the wrong weight at one point. I wanted card stock I could use with markers, water color and ink, but it was too thin. For printing out the croquis, and then sketching using color pencils though, it´s perfect.
At the moment all the sketches hang on my wall, but my plan is, when I start making things, to scribble down notes about the garment on the back of the drawing, and then placing them all in a binder for future reference.
I am making an effort not to buy any fabric this season, so all of these are ideas that qualify as stashbusters. Many of the planned items are patterns that I have made or will make using the Garment Designer software (more on that another time), and some patterns are TNT´s I´ve made plenty a time before. Those three that deserves attention is the Kalle Shirt, by Closet Case, Trevi by Hey June and McCall´s M6930. I think I have made 5 or 6 Kalle´s, 4 Trevi´s and an unknown number of M6930.
I am steering towards a slightly nautical mood again this season. After years of mostly wearing black and white, it feels refreshing to be back in the land of Ship O´Hoy. So, what are you making this Spring?