Some September preparations
September has arrived, and as a preparation for a month wearing me- mades, I decided to make some underthings for myself. After quarreling with my sewing machine for a while, and then clean it, and then quarrel a bit more, I almost got the tension right for sewing zig-zag on knits. Almost. And it still will not sew proper zig-zag stitches on silk. So I have followed Karen's excellent idea, and gotten myself a piggy bank, where I, sooner or later, will have enough money to by myself a new, or more likely, old, sewing machine.
Anyhoo: Here are the new additions to my wardrobe: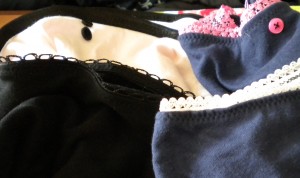 They are made of me and my darling´s old stretchy tee´s, and elastics I´ve had in my stash for a while just for this purpose (which means Stash Bustin´!). I bought the elastics from an Etsy shop called Mary, Not Martha, and in addition to elastics, she´s got the most gorgeous lacework and appliqués. You should go take a look! 🙂
I loosely used Zoe´s excellent tutorial when I made these, and traced off an old pair of favorites. Next up is using a three piece pattern I´ve traced off from another pair. It´s gonna be fantastic with some lovely embellishments!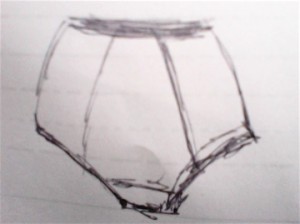 The final preparation I did was to make a two piece set, a camisole and some pants. I used the same cream white silk/lycra blend that I used to line the Lemon Sorbetto with, and some pretty lace I bought when I was visiting my parents in my hometown. The camisole is already in heavy rotation, as it is perfect to wear underneath blouses and sweaters. I can see that the pants will become very useful when I start to wear my woolen trousers again.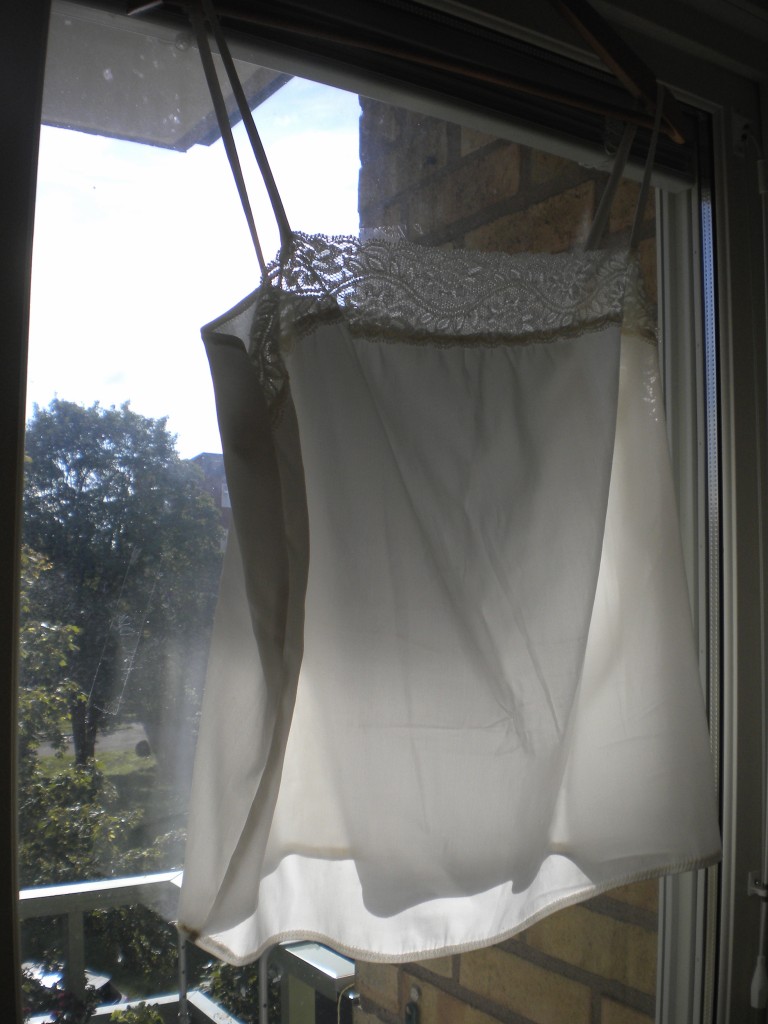 So there you have it, my prep work for September. Let the games begin! 🙂