I've been kind of busy the last couple of weeks, with little time for sewing. I took some time this morning, though, to make a little case for my knitting stuff, like stitch markers, pens and such. This is the result: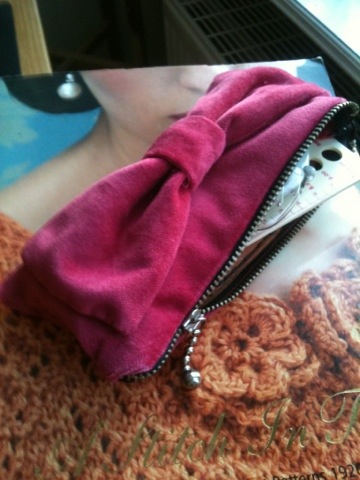 I'll be back with more exciting projects as soon as my workload is under control. 🙂
Thanks for stopping by!