Sølvi and the Summer Dresses: BurdaStyle 12-2006-113
Edit: claiming: Follow my blog with Bloglovin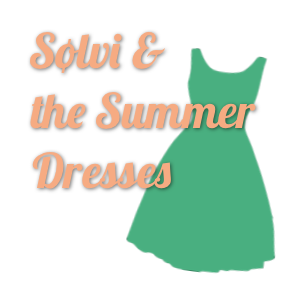 I am currently going through my summer wardrobe, and in between well-blogged items, there were a few little numbers that never have gotten any attention here on this space. So I thought it would be nice to introduce you to some of my unblogged summer dresses.
I am so excited about Me Made May drawing closer! I sure hope I´ll get som use of some of my summer dresses! The next dress I´d like to show you is made from a BurdaStyle Magazine pattern from 2006.
I made it in the middle of winter last year, and I wore it whenever the weather would allow it last summer. Hopefully those days will be more numerous this year, as the were few and far between, and then winter took forever to let go this year!
So, here it goes:
Pattern Review: BurdaStyle 12-2006-113
Pattern size: European 34-42
Avaliability: in magazine.
Pattern type: Misses dress pattern
Rating: Highly Recommend
Pattern Description: cocktail dress with lace overlay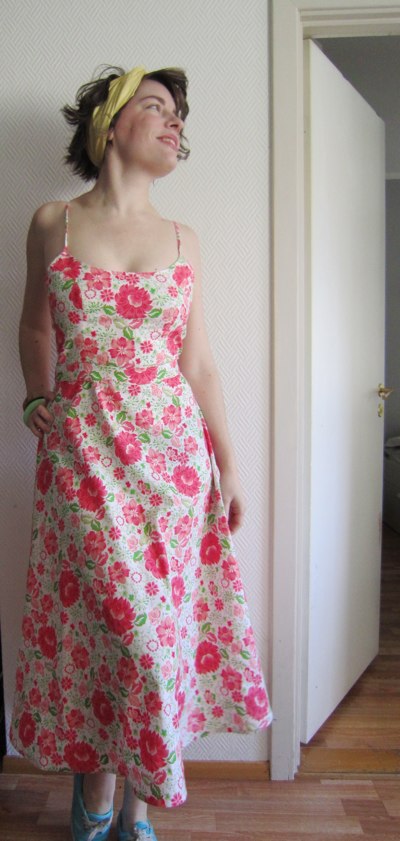 Did it look like the photo/drawing on the pattern envelope once you were done sewing with it? Not really, because I made some substantial modifications.
Were the instructions easy to follow? The instructions were not to bad, I must say!
What did you particularly like or dislike about the pattern? This style of dress is kind of a classic, but I´ve found it hard to come by a pattern this basic. I just wanted princess seams and a half circle skirt, basically. And this fits the bill!
Fabric Used: I used a cotton lawn with a flower print. Soft to the touch and with a nice drape. Bought on the same occation as the last dress – both purchased in Paris.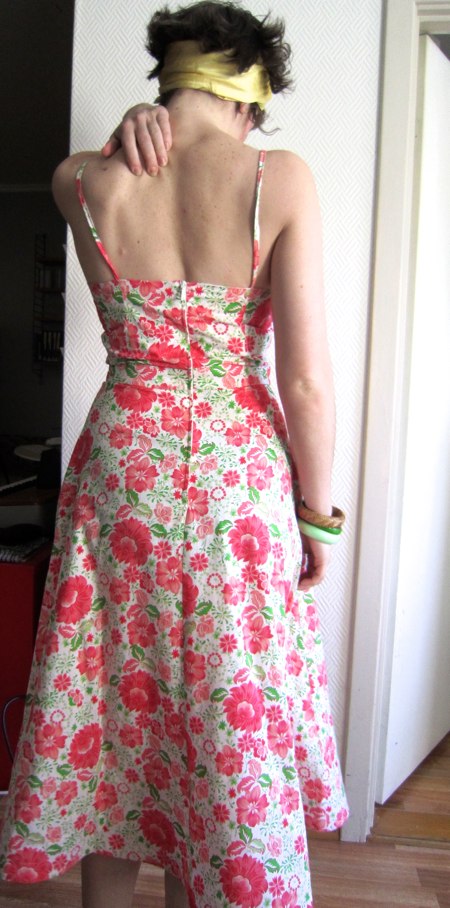 Pattern alterations or any design changes you made: I lengthened the skirt, as I wanted it too, to hit mid-calf, and I did a FBA on the bodice. I omitted the bow and the lace overlay.
Would you sew it again? Would you recommend it to others? Yes! I´d love to make more versions of this – it´s such a lovely style, just add some pockets, and the possibilities are endless!
Conclusion: A dress pattern that is exactly what I was looking for – trusty ol´Burda has done it again!
 I am still wondering about my Me Made May´13 pledge, but the time is running out soon, and I´ll try and come up with something soon! 
Until then – happy sewing!