Sew Dolly Clackett – My Contribution.
I met both Roisin and Nic once, last year while visiting London – both terrific people. So when I learned the news that they were getting married, and that Sarah would host a Sew- Along, the excitement was pretty big. Sarah – you are a genius (and thank goodness you didn´t quit blogging all together)! Roisin and Nic – all the best to both of you from both Anders and I – we are so happy for you!
So, what did I make for the Sew-Along? Well, seeing so many gorgeous dresses popping up around the web, I wasn´t sure where to start. But then Sarah tweeted a link to a Alexander Henry fabric, and I knew I had to order it. Seeing that my idea of a print is stripes these days, sewing a dress with a crazy print was a fun variation for me.
My first thought was to use Butterick 5748, but then my newly purchased Anna called at me, so I did like our muse, I mixed and matched patterns. I used the bodice from Anna, and a half-circle skirt with a pocket for the skirt. I think it turned out great, and I will be making more Anna´s in the future.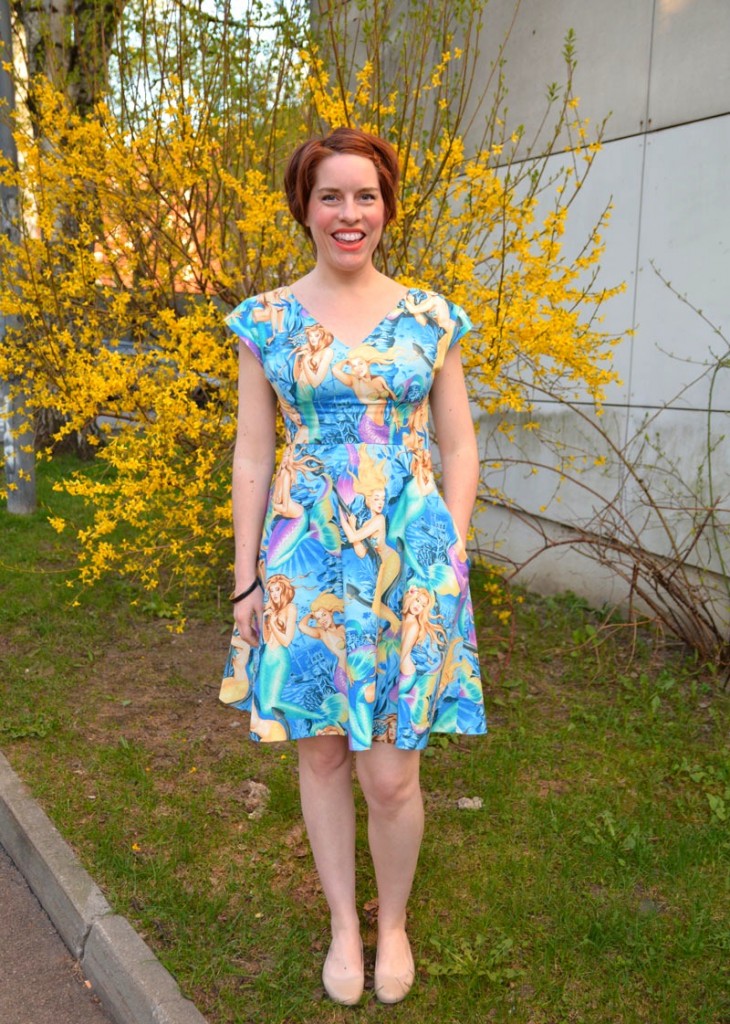 And before we go further, yes, I did photoshop my hair red, tihi. I just couldn´t resist it…So, let´s talk about the fabric, shall we? This is not a shy print. Actually, the sirens are much larger than I thought when I ordered it, and I was a little bit concerned about that in the beginning. But when the dress finally came together, I actually like the size of them!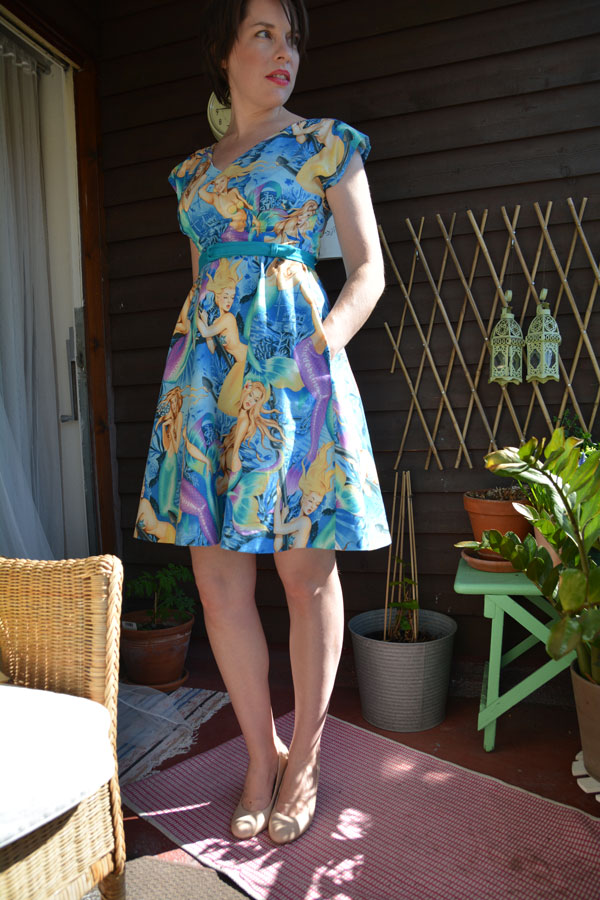 I´ve teamed the dress with different cardigans, belts and shoes, and imagine there are many ways to dress this up and down. We actually got a taste of summer here today, so I wore it out and about, it´s a true friend in the summer heat!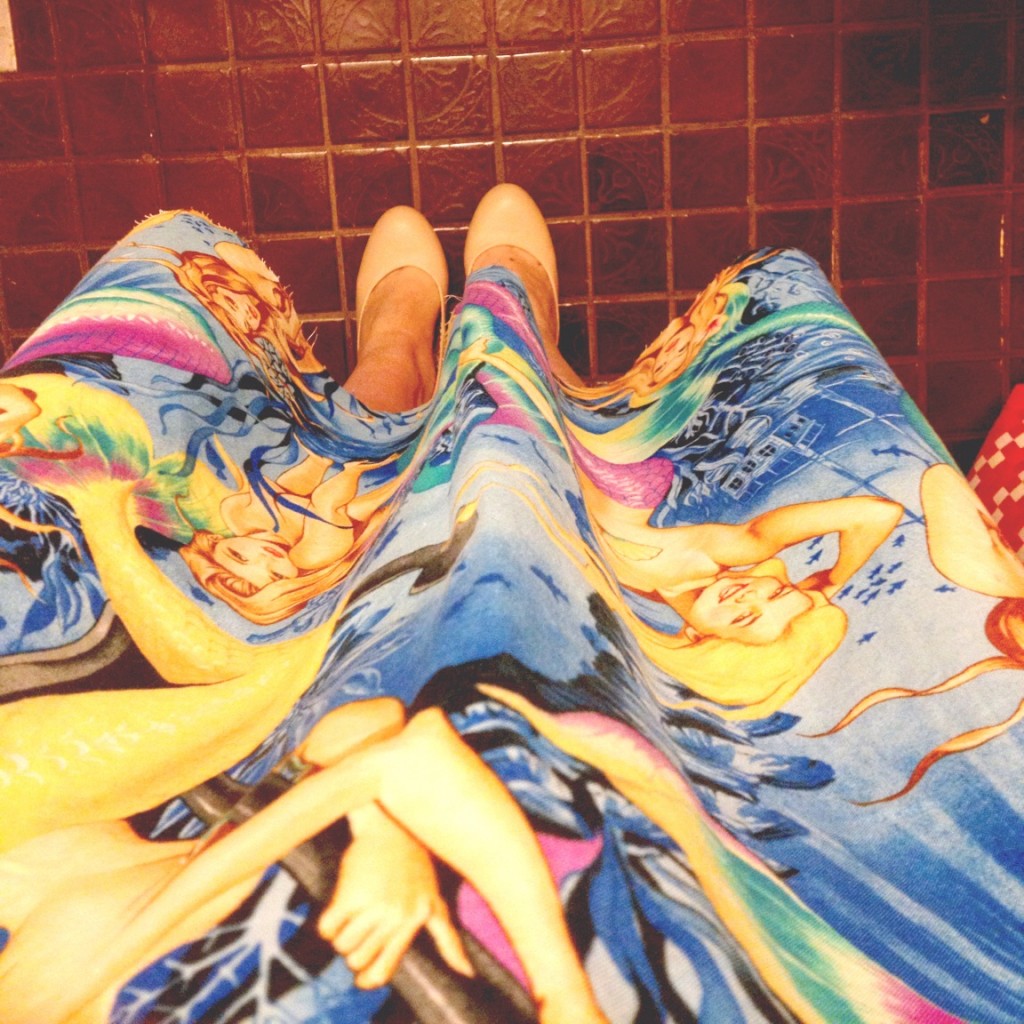 Here´s a last picture of the dress, in true IG- style, I hope everyone have enjoyed the sew-along as much as I have. Roisin and Nic – I hope you have a happy day, and a wonderful life together! Cheers!