Learning through blogging.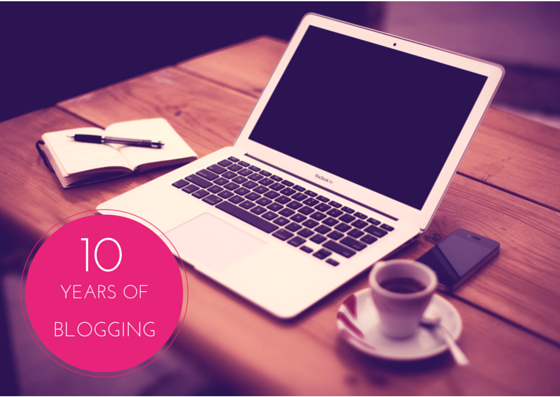 Time flies while sewing and having fun
Do you knew it´s been almost ten years since I started blogging? In the beginning I wrote very random stuff in Norwegian. At the time I had only just begun to sew, and I saw myself more as a crocheter than anything else. After finding futuregirl.com, I was so inspired! Both by her awesome crochet and felt projects, but also by her social awareness. In 2008 this here blog became a sewing/craft- blog. In 2010 I made my pledge to not buy any RTW clothes that year, and I can honestly say that it changed my life. Since then, I can count the RTW clothes I have bought on, maybe not one hand, but at least only two, and I feel so much better about my wardrobe now than I ever did before.
Knowledge & friendships
Blogging has given me new knowledge about building websites, using social media and lots of techy stuff as well, and more often than not, I have experimented with new things here first, before applying it to my workspace homepage. Last but not least – blogging has given me a whole new community of friends and like-minded people from all over the world. I have been fortunate enough to have met with some of you IRL as well, and I can´t wait for the chance to meet new people in the future.
Fast learning
I find that blogging about something you really enjoy enhances the feeling of joy, and it gives you new insights and skill faster. Once I write something down, it is easier to reflect on it later. Also – once I started to take photos of myself in different garments, I learned what works for me and what doesn´t. My blogging has always been a bit arbitrary, and non-consistent, but I have been sewing consistently, and never given up on my principles of buying as little RTWas possible.
Let´s keep on blogging
I will keep on blogging and sewing and hope you will too – so that blogging doesn´t become something only for the professionals and business owners, but continue to be the voice of keen sewists everywhere.