FO: Marcy Tilton Vogue 8934 Coat
As soon as I saw this pattern, I knew this would be my next winter coat project. I have a million winter coat patterns in my stash. Some are feminine, som are boxy, some are easy, some are advanced, some are detailed, some have very little instructions. But none of them could quite match Vogue 8934.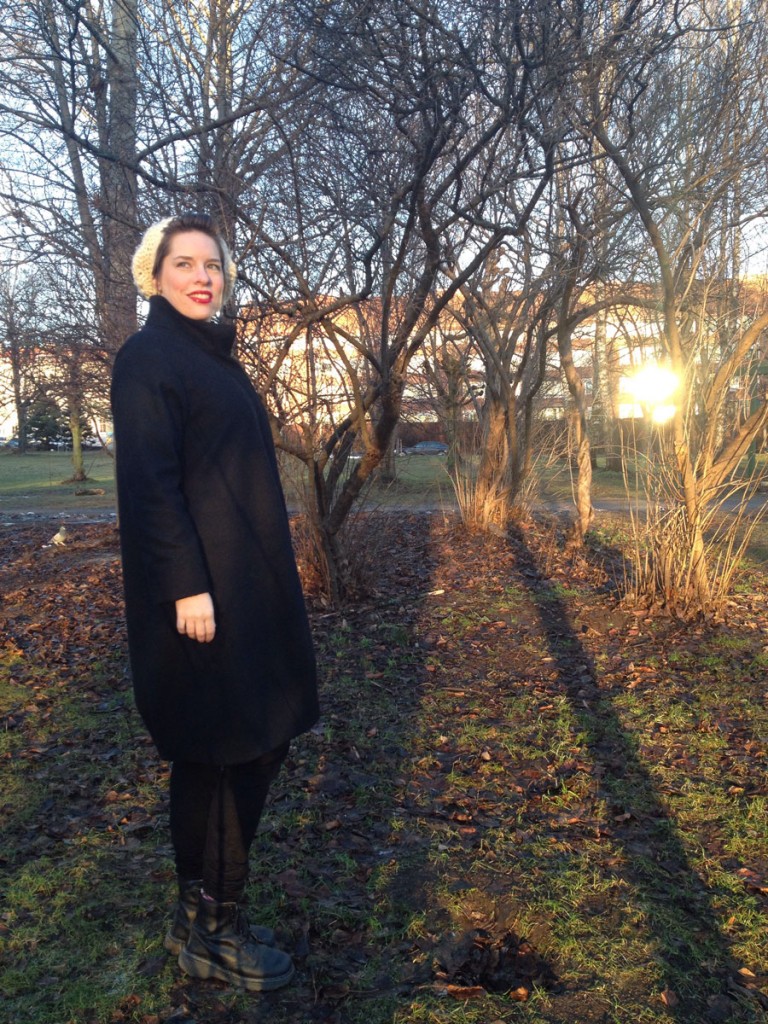 The pattern is designed to be oversized, with dropped shoulders and a loose fit. For me it´s important to be able to wear thick sweaters, like my Aidez or my kimono sleeved cardi, underneath my winter coat, and not feel completely like an overstuffed sausage, and so Vogue 8934 fit the bill. Also, I found the darted and slightly curved hem appealing. The coat hangs a little bit lower in the back than in the front.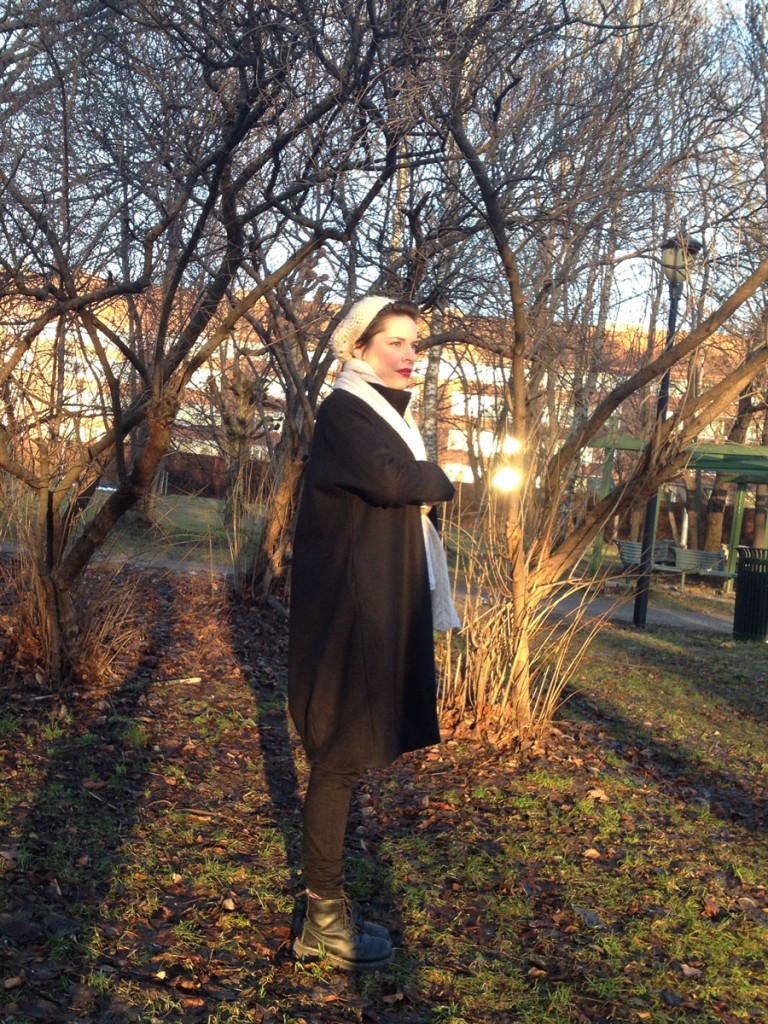 I love that the hem is sligthly dropped in the back.
The pattern features two slightly different models, one for Marcy Tilton fans, with lots of patches and possibilities to be very creative, and one plain and simple version. Needless to say – I chose the simple version.
Stitching up this coat was actually surprisingly simple. This has a lot to do with it being oversized – there is no need for fitting. I didn´t even do a FBA. I didn´t lenghten it either – so word of caution to those who are thinking about making this, I am taller than average, and the length is perfect for me. So might be a good idea to shorten it for those who are weary of drowning in fabric…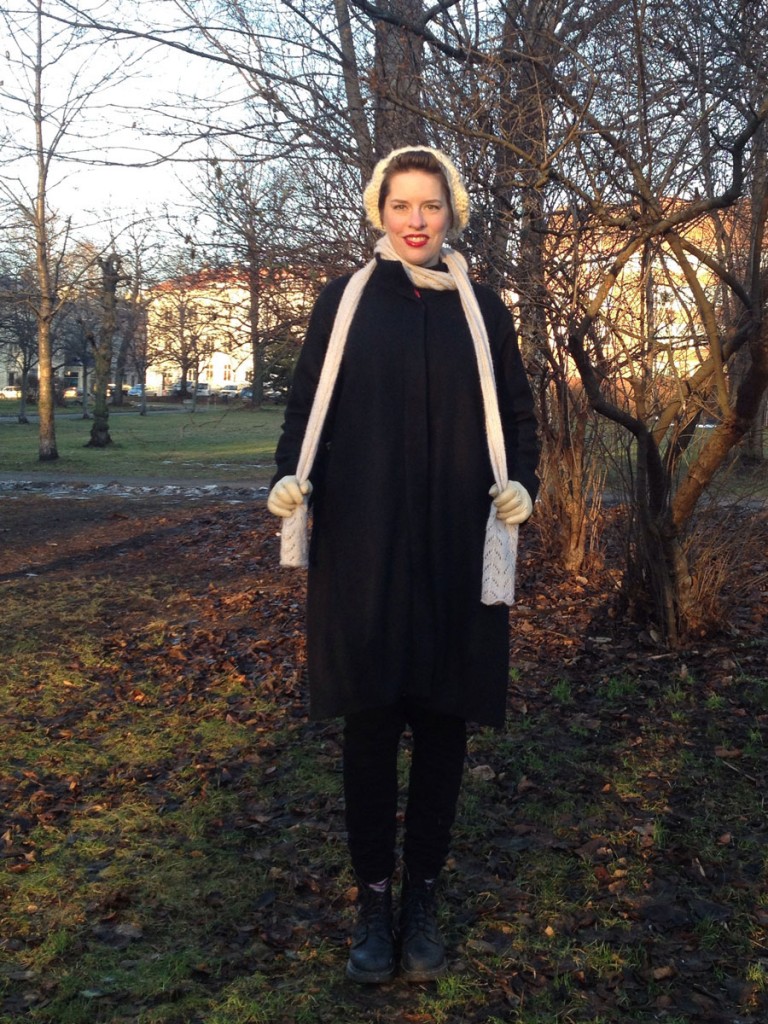 The coat hits me right around my knees, and I am 177 cm tall. Just beware of this if you are thinking about stitching this one up…
I used a boiled wool fabric for the shell, and a standard rayon lining for the inside. I probably will go back and change one detail though. In the pattern, you are told to cut the buttonhole band from lining, and so I did. But, it turned out rather flimsy, so I might re- attach it using the shell fabric. Other than that, I am very pleased with my new coat – everyone needs a black coat in their wardrobe, right? And now I got one too!