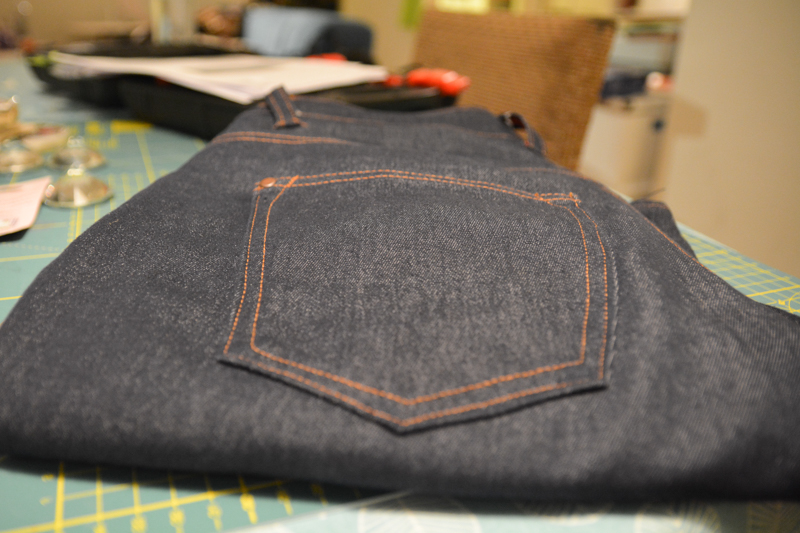 Ginger Jeans from Closet Case Files. What´s left to say? Everybody´s been raving about them, and I for one knew in the instance I saw them, that I needed them. Knowing that Heather Lou makes the bestest patterns, from making a couple of Netties, I knew I was in safe hands.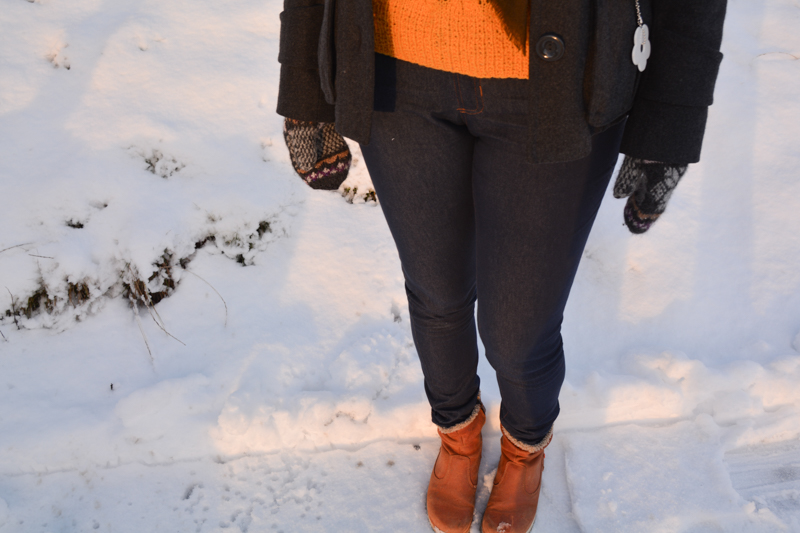 The perfect fit
Last year I finally understood how trousers are supposed to fit. You might think that I am a little daft for not understanding that until my 32nd year, but the reason is simple. I have always thought that fitted trousers and jeans are supposed to be slightly uncomfortable, and I have for that reason always preferred skirts, or  wide legged trousers. So what made me change my experience? Long Tall Sally. If you don´t know about LTS (apart from the Little Richard hit song), it is a shop specifically designed for tall women. Every time we go abroad, my very tall man always hunts down the big&tall departments and shops . Well, last time we were in London, I thought it might be a good idea to try the same. I needed some black jeans, and I didn´t really have the time to make a pair. I am sure glad I made that decision. Once I tried on a pair of jeans at LTS, I all of a sudden understood that I never had a pair of well- fitting jeans or slim trousers in my life! It was an epiphany-like moment.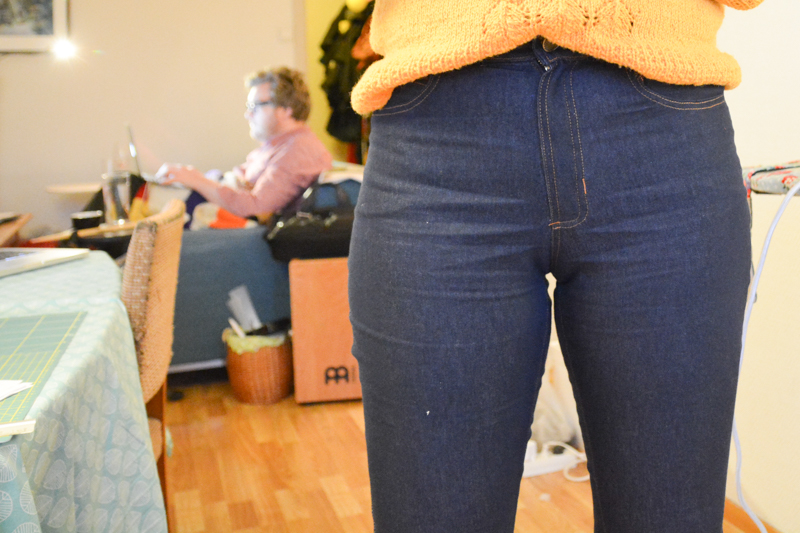 Just a liiiiiittle too tight in the waistband area…
Changes and adjustments
I brought back my new black jeans, and the will to crack the crotch curve code, and during the last months, I have learned exactly what to adjust on a pattern to make them fit me. I took this new knowledge with me, and adjusted Ginger Jeans view B, and made them straight up in a delicious blue 6 % stretch denim from SAAB textile here in Oslo. I am pretty pleased. These are the changes I made:
I added a couple of cm to the inner seam of the crotch curve
I added ca 8 cm to the length
I have been wearing my new fantastic jeans a couple of days and will add the following adjustments for the next pair:
Make the rise higher by 3- 4 cm
Make the waistband wider
Place the back pockets 1-2 cm higher
Maybe take out the side seams a smidgen
Mark my seams more thoroughly in the pocket/waistband area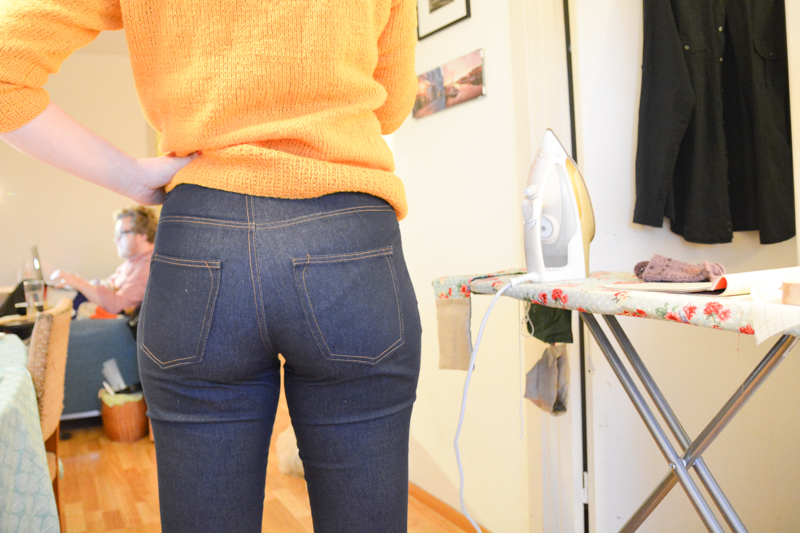 Back view…with my very tall man sitting in the background.
Sloppy yet happy seamstress
I am very happy with the result, the only issue I had was my not so good markings in the front pocket/side seam/waistband area, which ended up making my side seams a little wonky, and my waist band a little tight. But I know what to be careful of now, so my next pair will have these adjustments incorporated nicely (if I remember to look at my own notes…)
All in all – I am one happy camper, and really, I just can´t wait to see what Heather Lou has in store for us next, her patterns are killing it at the moment!