Finished Object: Stash Piece No. 5: The Wrap Top.
I have finished the first garment on my list! Or, to be more accurate, I ´ve finished the fifth garment on my list. I warned you, I might jump and not start at the very beginning (although my Mathilde blouse is already cut and interfaced and all ready to go).
I´ve had this small piece of white rayon jersey in my stash since before Christmas, and I´ve been planning to make something from it as soon as possible. Why the hurry, you might ask? Because I already have circa 3 meters of this fabric already. I am pretty "impressed" by myself that I managed to buy more of a basic fabric that I already had plenty of. So my pre-Christmas purchase made me feel quite guilty – I mean how could I forget three meters of nice rayon jersey? Geez…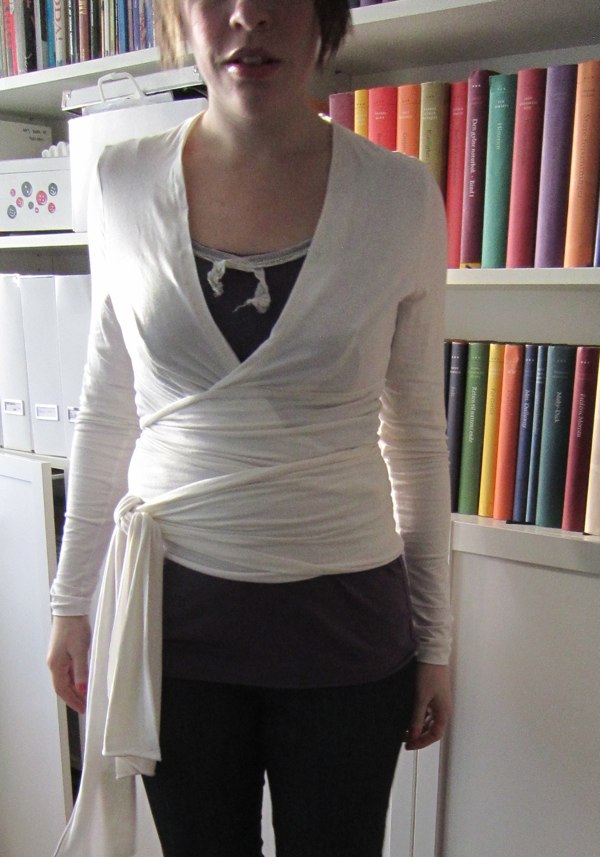 Anyway. The pattern I used is BurdaStyle 03-2012-121. This wrap top consists of three pattern pieces plus the wrap part. The wrap pieces are simply two looong rectangles. In other words, a fast make! I did one change to the pattern, and that was to lengthen the bodice pieces. I have made a variation of this top before (still unblogged), and from that make I knew that the bodice pieces were a little bit to short for me, both in the front and in the back.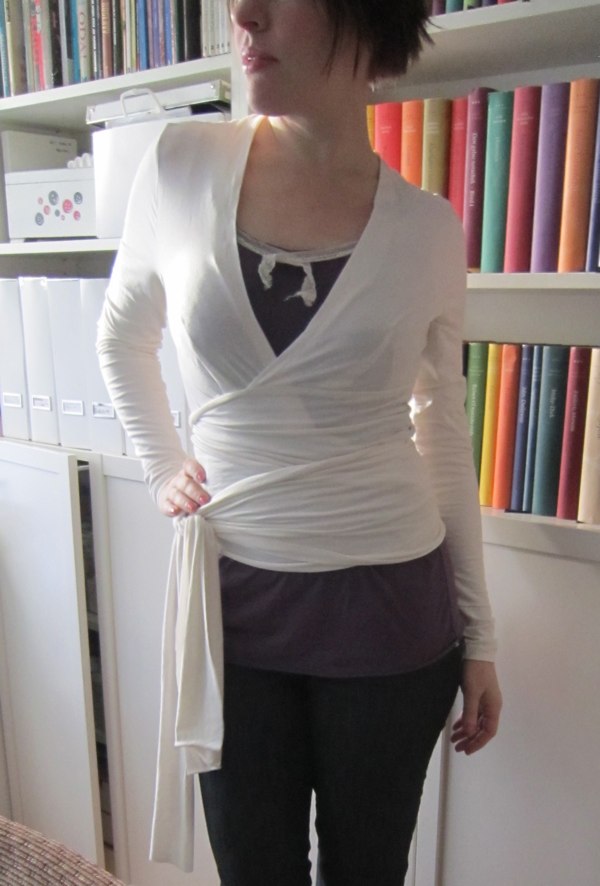 As you can see from the pictures, this is a wrap top that needs to be layered. I´d love to make another wrap top, like Cake Pattern´s Pavlova, I´ve seen some very pretty versions of that around the interwebs, and it would be a great way to use some other small pieces of knit fabric I have laying around.
A fast and easy make, perfect for me just about now as a little intermezzo between some more detailed projects I have been working on.