Finished object: Stash piece no. 1: Mathilde.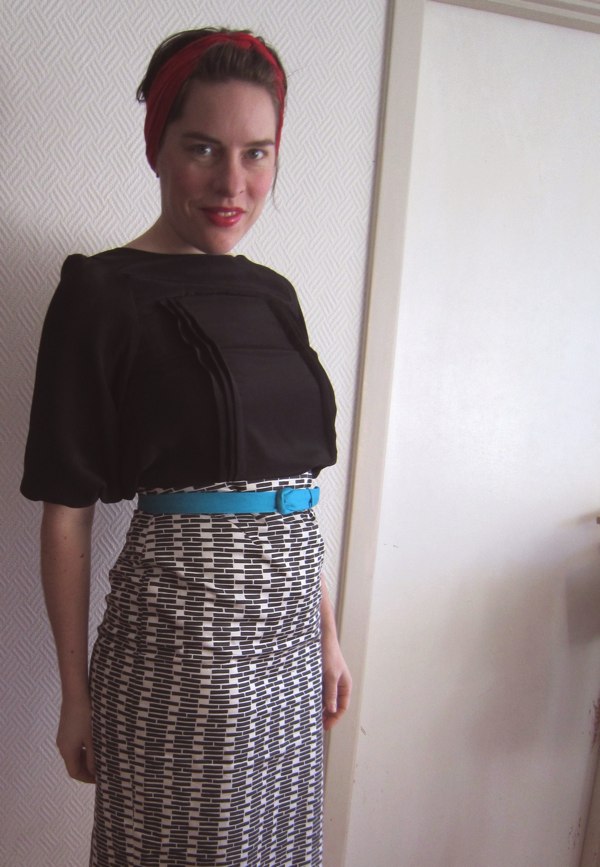 Mathilde blouse in black crepe de chine – such a lovely fabric  to wear! 
I´ve finished my Mathilde! You know, that gorgeous blouse pattern Tilly just released. Before I say anything more, you should really read Karen´s post on this, as she captures my exact thoughts on this blouse much more eloquently than I could do myself.
I love my new blouse, but I made it a little too small, though. I used my upper bust measurement instead of full bust, and didn´t make a FBA, because I thought the amount of ease didn´t make it necessary. In hindsight this was a bad idea, and for my next version (because there will be a next version) I will lower the bust dart and make a FBA to give it a better fit.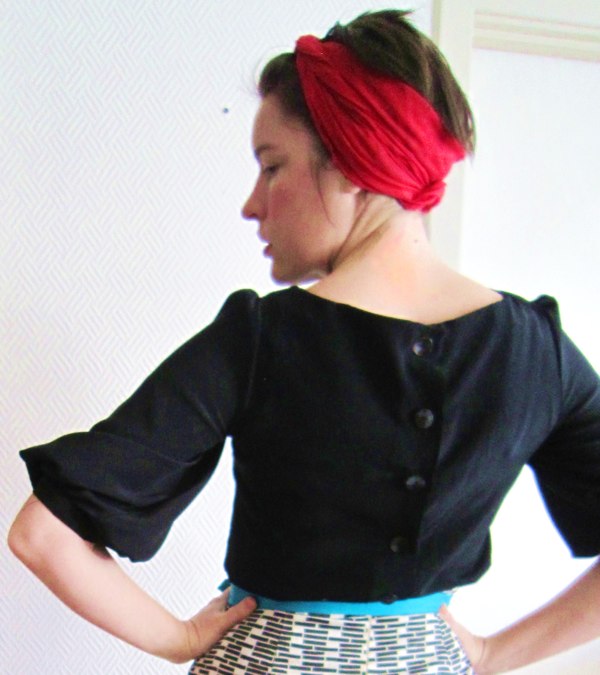 Mathilde – back view. Don´t you just love the fullness of the sleeves? 
Still, this blouse fills a gap in my wardrobe for me, I needed a solid black, 3/4 sleeved top for work, and this fits the bill. I made it from a crepe de chine I bought at Rainbow Tekstil here in Oslo, and it´s very soft and light to the touch.
My first button choice were some pretty black ones shaped like roses, but after placing and re-placing them I found them to be too heavy for the fabric. Also, as Karen in the aforementioned post suggests, slim, flat buttons are better for a back closure.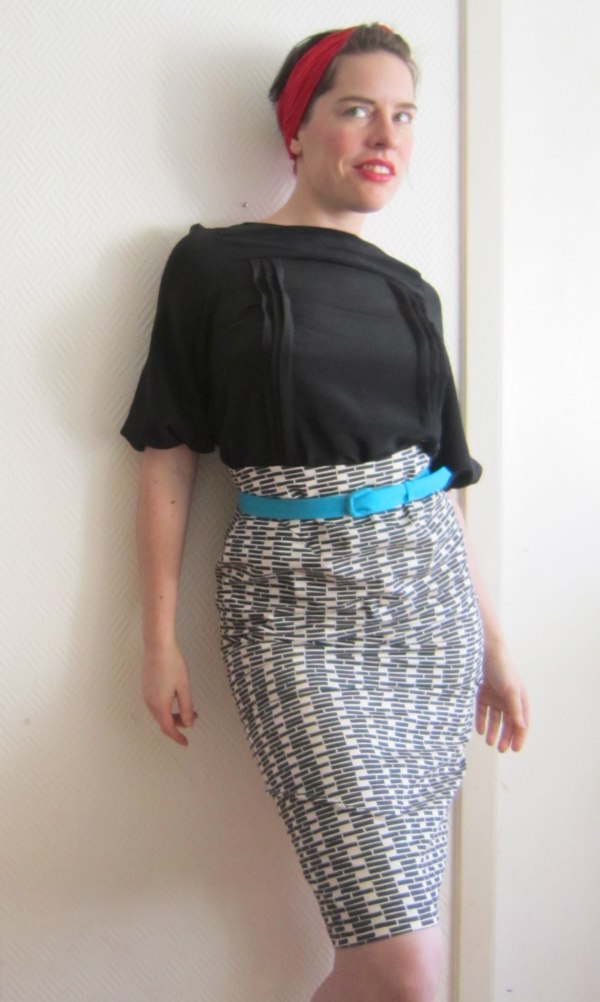 I thought I´d lost this belt in the move – but I found it together with my (neglected) jewelry! 
All in all, fairly pleased with this blouse, and Tilly´s pattern is super, I love the fullness of the sleeves and the boatneck, and I can´t wait to make another version of this. So, go along now, and pick up your own pattern, and make something pretty! 🙂