Today I got the final evidence of my new approach to clothing. I don´t know how it is everywhere else in the world, but here in Sweden you can become a member of hmclub, a bonus shopping program if you´re a regular shopper at H&M stores. Today, in my mailbox I found a letter from hmclub. It contained information about my shopping at H&M last year.
Total purchases: 0,-
Bonus: 0,-
I don´t know why I got so excited when I got this letter, because I of course know that I haven´t bought anything from them, but I got such a kick out of  seeing it black on white on an official letter. And more interesting – because I hadn´t bought anything from them last year, if I wanted to continue as a member, I had to pay a annual fee! So I sent an e-mail,  and told them I no longer wanted to be a member. I´m free! Silly, but it feels liberating.
On more sewing related stuff, I´ve made a new pair of slippers. I wear slippers everyday when I´m at home, so I´ve got quite a high rotation on slippers, this is the third pair of handmade ones, you can see one of their predecessors here.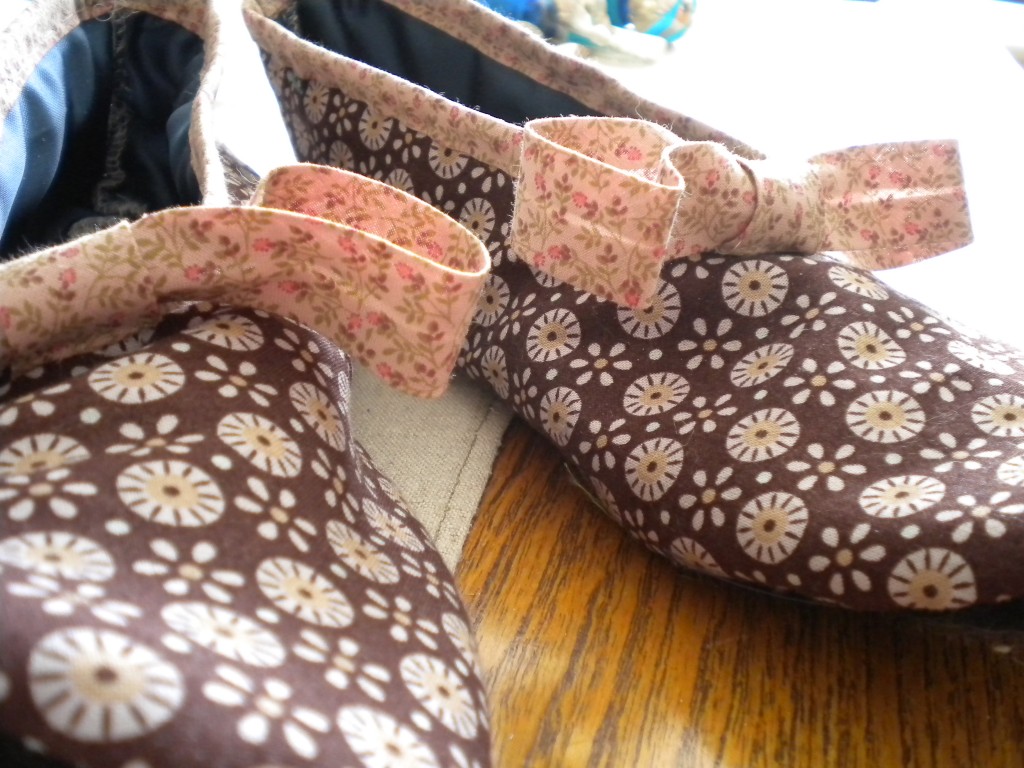 But, what´s up with the title of this post, you might ask? Well, that´s kind of obvisous, maybe? I´ll soon leave for NY. Woohoo! So if I´m not blogging as frequently as you think I should, you´ll know why. (And if you have any great sewing related traveling advise, feel free to leave them in the comments – I´ll truly appreciate it!
And, last, but not least:
'I, Sølvi of delfinelise, enthusiastically sign up as a participant of Me-Made-March '11. I endeavour to wear as much me-made and refashioned items as possible, all depending on weather, and with the exception of tights and undies.
each day for the duration of March 2011.'
You´re all in, right?