The last thing I finished in 2013 was a Deer and Doe Airelle. Since May I have been falling more and more for Deer and Doe´s pattern line. Apart from the fact that the designs are trés chic and very well made, the ones I have made (Datura, Belladonne and Airelle) all go easy on the meterage. There are so many patterns out there that requires lots and lots of meters of fabric, so it is refreshing with a brand that seem to have that in mind when designing. Nice work, Deer and Doe!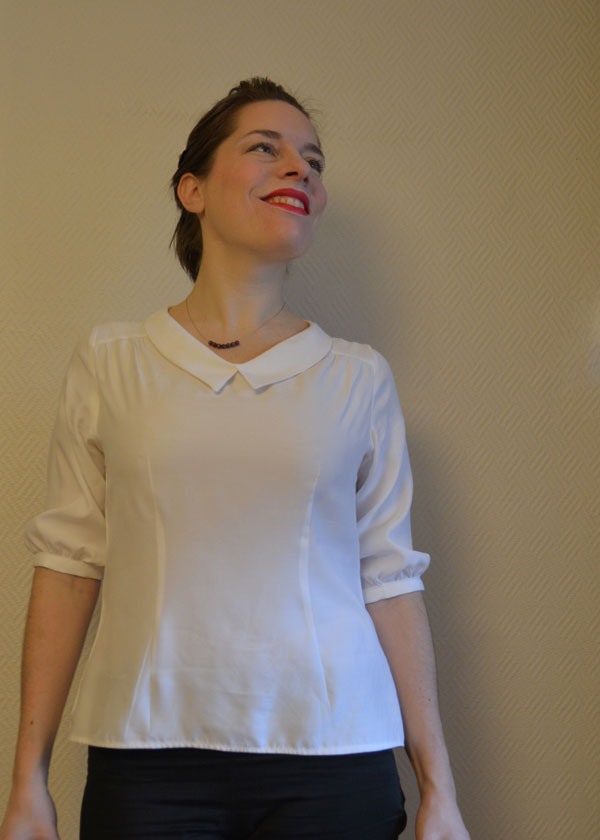 The white rayon was purchased in a thrift shop years ago – finally it came to use.
The Airelle blouse is a great starting point for hacks. It has a ton of possibilities for changing and tweaking. The white version I made, though, I kept clean. I just cut the size corresponding to my measurements and made it according to the instructions. Didn´t tweak a seam. In fact, I didn´t even need to make a FBA (which I always have to). So if you are looking for a simple and easy project, I truly would recommend the Airelle!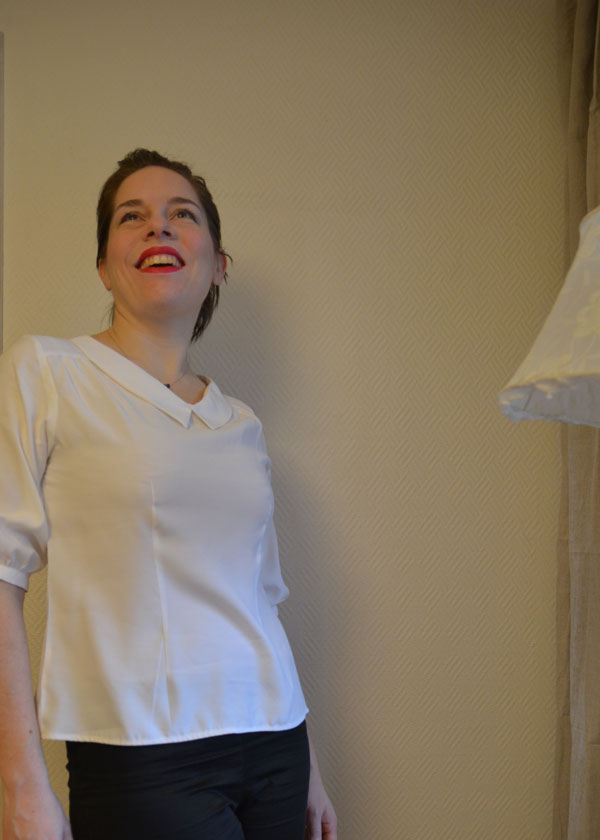 For another version I might shorten the darts, but it doesn´t really bother me much.
The second version I made, is actually not quite finished yet, as I had some trouble deciding how the sleeves should be. But it is teal, and instead of gathering the bodice to fit the yoke, I made tucks instead, and removed all of the darts. I used the curved hem of the Datura to change the back hem. I also have a contrasting  lime green color on the under collar.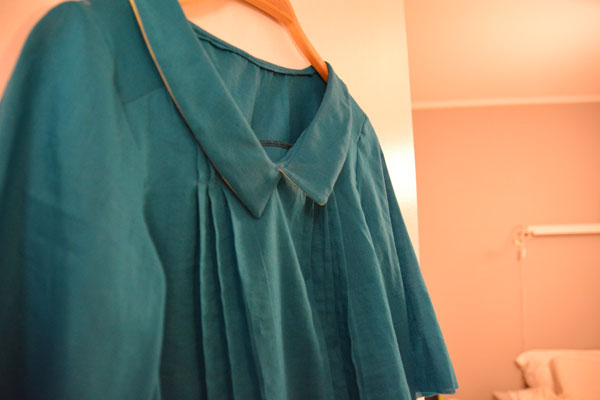 I first tried to make the tucks all the way down, but it got a bit tight, so now they are circa 9 cm long.
The white version is made from a white rayon with lots of drape, the teal is in cotton voile. Both fabrics work great, the rayon version is very drapey, and the voile is more flimsy.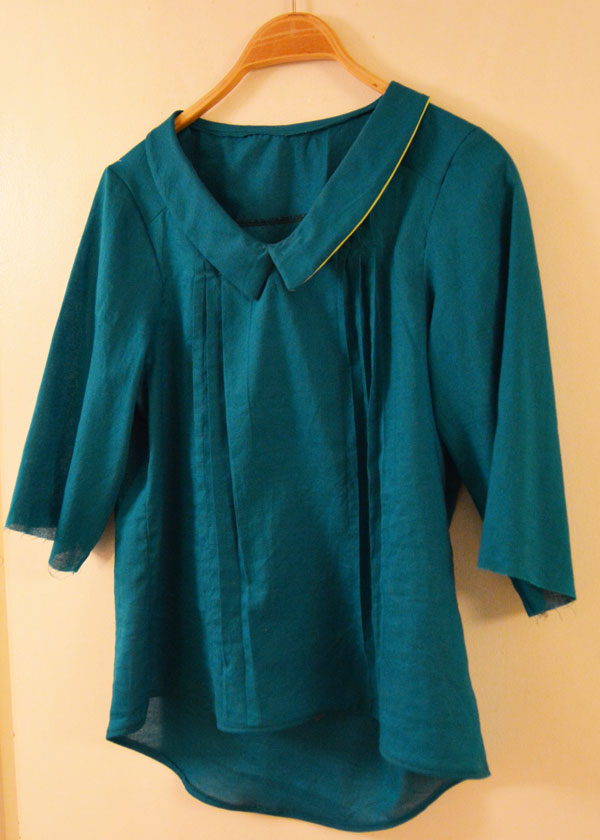 I used the Datura pattern to make the curved hem.
All in all – a great pattern – that I recommend to everyone!